The Voice of Ashley Fox
By Chelsea Castonguay
A Klinefelter Abortion was not an option:
When Ashley found out she was pregnant, she couldn't wait to learn more about her baby. However, when the results from the NIPT came back, she and her husband were shocked by the results. Her doctor told her their child had 47, XXY and suggested a Klinefelter abortion. However, Ashley and her husband knew that wasn't an option. 
Diagnosis: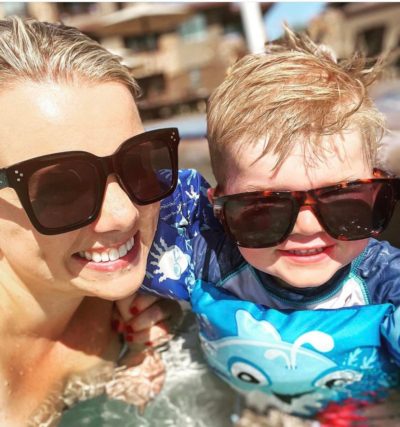 Like many newly pregnant mothers, Ashley was excited to find out the sex of her baby. She opted for a NIPT, which would screen for chromosomal variances, but also let them know the sex earlier than waiting for an ultrasound. However, when they learned they were having a son, they also were told he would be arriving with something extra. 
Ashley's doctor called and let them know the news was not good. She dramatically said, "I don't want to give you this news over the phone. I hate to tell you this, but your son has something called Klinefelter syndrome. He has an extra chromosome". The doctor's blunt delivery of the unexpected information filled the couple with dread. They had never heard of Klinefelter syndrome and had no idea what that meant for their baby. They were filled with sadness while they tried to wrap their minds around the unexpected news.
When she heard "extra chromosome", Ashley didn't know what that meant. She said, "You hear 'chromosome abnormality, or extra chromosome' or anything that isn't the norm, and you think the worst. I thought Klinefelter syndrome was something similar to trisomy 13". Reeling from the news but having little guidance, they turned to Google for answers. Google didn't provide any comfort/ The first things that popped up in the search results were awful pictures and outdated information. 
Being offered a Klinefelter abortion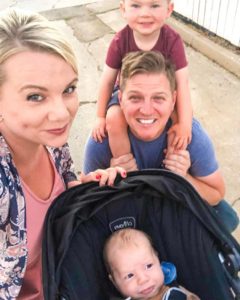 Ashley was several months along in her pregnancy, but the doctor was very matter of fact. He bluntly told the couple, "Let me know if you want to terminate your pregnancy within a week or two". The suggestion of a Klinefelter abortion was something the couple never would have expected. 
The doctor went on to say their son would "most likely be aggressive [and have] a lot of developmental issues". He then said, "I've been doing this for 30 years, and I have never delivered a Klinefelter baby".  With time working against them to make a decision, Ashley and her husband were left to study and figure out what to do. They continued combing the internet looking for answers and stumbled across the Living With XXY YouTube page. 
Ashley reached out to Ryan through Facebook and asked him for insight about the diagnosis. After talking with Ryan and learning more about the community, they decided they would continue with the pregnancy. 
Labor and Delivery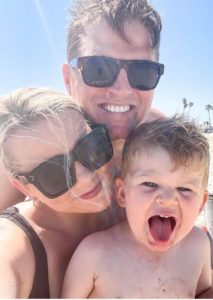 After they decided to go through with the pregnancy, Ashley and her husband set their minds on enjoying the experience. While the rest of Ashley's pregnancy was a breeze, the delivery was a little rough. Ashley contracted an infection during her delivery, which resulted in Liam being born via c-section. He spent two days in the NICU to ensure he didn't contract the infection but luckily remained healthy.  
Liam as an Infant
After Liam's birth, the family met with a chromosome specialist to confirm his diagnosis. They also tested to see if he was mosaic, which he is not. The specialist was familiar with Klinefelter syndrome. She was able to answer their questions and help provide guidance. She encouraged the family to pursue early interventions like speech therapy and testosterone for Liam in the future. 
Living With XXY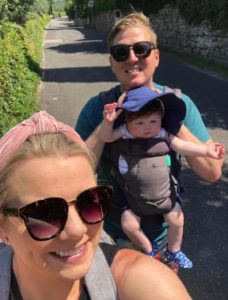 As Liam grew, Ashley began building a support team. When two pediatricians suggested Liam "was going to be aggressive", Ashley decided to find a more supportive pediatrician who understood Klinefelter syndrome. She said, "He has no medical issues. He is loving and knowledgeable. We've had no problems whatsoever. You wouldn't even know he has a diagnosis."  
Ashley said, "He's hilarious and wild when asked what Liam is like. I have two boys, it's like Jurassic Park in my house. He's outspoken, and he's curious, and he's friendly, and he's the ambassador of our apartment complex. And he has to know everybody,  he has a million friends. He loves kids. He's just the best!"Liam Fox, Living With XXY

What advice would you give?
Ashley was optimistic when asked what she would tell other mothers who may be considering Klinefelter abortion. She said, "They're going to be just fine. Don't Google it. Find a good pediatrician and a good chromosomal specialist if you have to, and get someone to talk to about it. They're perfect little boys."