The voice of Dan Mooney
By Chelsea Castonguay
Dan Mooney lives in Redmond, Oregon, with his wife and dogs. Even though he has an extra X chromosome, Dan lives his life as any other average guy. He owns his own marketing company, enjoys time in the wilderness, hikes, and snowboards, and is in the process of designing his dream home. Dan shared his experience of his Klinefelter man diagnosis as he received the news later in life. With a mission to help raise awareness, Dan shares his story of what it's like living with XXY.
Childhood: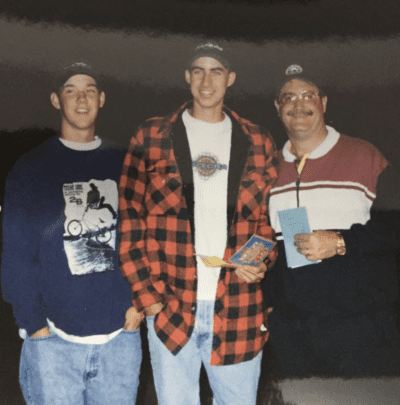 Dan was born into what he described as a "pretty normal" family and lived with his mother, father, and brother in Arizona for most of his youth. Growing up, Dan often felt he was in the shadow of his older, more athletic brother. While he didn't share his brother's physical prowess or competitive nature, Dan enjoyed pickup basketball games. He also is very smart, but schoolwork wasn't enough to hold his attention. He would often find himself staring at the floor or the ceiling. Although math and science made sense, reading was more difficult. This was especially true for reading out loud in class. To cope, Dan would ensure he had read ahead enough in the book to silently practice his lines before it was his turn.
Unfortunately, Dan often received the negative attention of schoolyard bullies. He remembered being picked on and recalled being punched in the stomach once. He was too embarrassed to tell his parents what had happened. Even though he would ask his brother to show him how to play sports, he often picked last for school teams. In the fourth grade, Dan grew six inches in four months, from five feet two inches to almost six feet tall. This rapid growth left him feeling awkward in his new body; he described himself as clumsy and often tripping over his feet.
Dan found places outside of school where he could shine. He and his brother got involved in competitive BMX racing, so during vacations to visit family in other states, they often tried to stop at a competition. His parents also ran a BMX race track and were there to support Dan throughout his youth. At school, Dan could connect with other kids, who were curious about the BMX shirts he wore, and said having something of his own was helpful.
High school: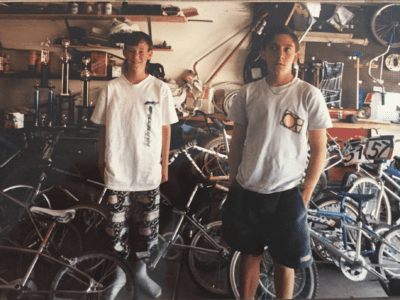 By the time Dan entered high school, he still didn't have a diagnosis. High school was a tumultuous time as he tried to find his place. He got in trouble academically several times and fell in with the wrong crowd of friends for a while. After a couple of close brushes with law enforcement, Dan needed a change, and by junior year had found a new friend group that was a better influence. Though he still enjoyed partying, his decisions weren't as reckless.
During high school, Dan worked hard at several jobs to fund his desire to have a car or go out with friends. He worked at a flower shop throughout school, but when graduation approached, he had no desire to attend college.
Klinefelter man diagnosis – Dan Mooney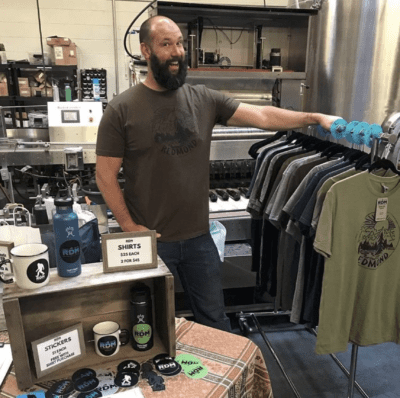 Dan's diagnosis started with a relatively minor issue. While moving a recliner, he got a hernia, which required medical care. During the exam, the doctor noted Dan's testicles "looked smaller than normal" and referred him to a specialist. When the specialist opined that Dan would need a testicle removed as it was smaller than the other, his parents intervened. They sought a second opinion, which began the process of the Klinefelter man diagnosis.
Getting the diagnosis wasn't easy, and it dragged on for more than six months. Doctors couldn't determine why Dan had small testicles and began running a battery of tests that didn't immediately yield a result. Dan underwent surgery to repair the hernia and immediately checked upon waking up to ensure he still had both testicles. He found himself wondering why he looked different from other men. Until it was pointed out, he'd never noticed a difference.
Dan was sent to the Mayo Clinic for bone density tests, X-rays, and blood tests as the testing continued. Doctors noted his bones were elongated, and one side of his chest was higher than the other. Finally, the results from a chromosome test came back, and Dan was informed he had 47, XXY, or Klinefelter syndrome. The doctors didn't have much information to offer and told him, "You might grow boobs, you don't have hair on your body, you're super tall, and you can't have kids."
Dan was baffled by these statements. He thought, "Wait a minute, I have armpit hair, chest hair, back hair. I had huge sideburns in high school, no…I have plenty of hair that's wrong. I'm a little tall, but my cousins are taller than me. My grandpa's super tall, like that doesn't do anything for me." In addition to the diagnosis, they performed a fertility test. It was discovered that Dan was infertile like many Klinefelter syndrome men.
Accepting the diagnosis: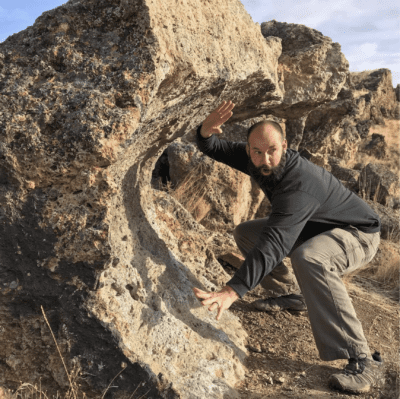 However, despite the surprise Klinefelter man diagnosis, Dan was ok with it. He was excited to learn that he "wasn't normal" and that he had something about him that made him unique. However, the diagnosis helped piece together some things from childhood for him. He had never had the same interest in sport as his peers, and in high school, he suffered from depression and occasional suicidal thoughts. He had hidden his loneliness and depression from everyone, putting on the front of being a happy, goofy kid.
While Dan could accept his diagnosis quickly, it was more difficult for his mother to come to terms with it. She went through a bout of depression and blamed herself for the diagnosis. Her upset feelings sometimes made Dan wonder if something was wrong with him. The outdated information online made it difficult for his father to fully understand the diagnosis. Despite this, he quickly bounced back, thinking, "I'm just different. Who cares?"
Treatment: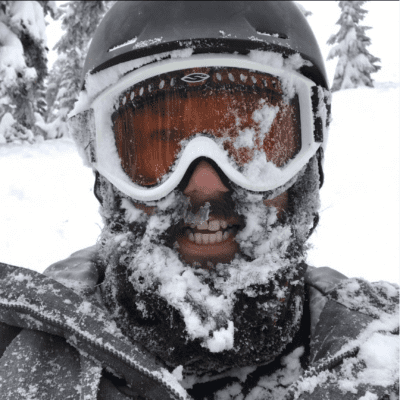 While Dan was offered testosterone replacement therapy at the time of the diagnosis, the doctor shared only the possible adverse side effects. Afraid that testosterone would change or make him angry, Dan decided to forgo trying it. He thought, "I'm a perfect human being. I don't need to change." Looking back, he wished he'd known about his diagnosis sooner and could've started treatment in his early teens. He wondered if it would have bolstered his confidence and given him the courage to try new things. Instead of focusing on the negatives, Dan would have found it helpful if that doctor had said, "you'll have more confidence. You won't have as many negative thoughts; you'll feel better as a person."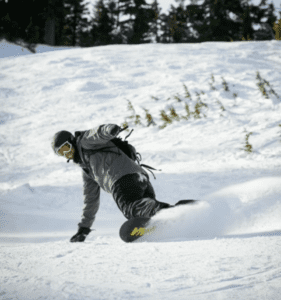 When he was 38, he began using testosterone. His endocrinologist wasn't well versed in Klinefelter syndrome and wanted to know why Dan wanted to take testosterone. He fired her and went to a family practitioner, who was able to help get him started. Dan noticed results almost immediately; he could run faster and felt stronger while working out. He now takes weekly injections, which he administers on Sundays, which gives him energy to power through the week, with the decline happening over the weekends.
He said, "Taking it now, I realize I can do more. Whatever I want to do, I can do. Whatever I think about, I can do. Before, I had lots of negative thoughts, like "you can't do it, you're not good enough." Now that I'm taking T, it's like fuck this, I can do it, I'm going to go do it."
Living With XXY: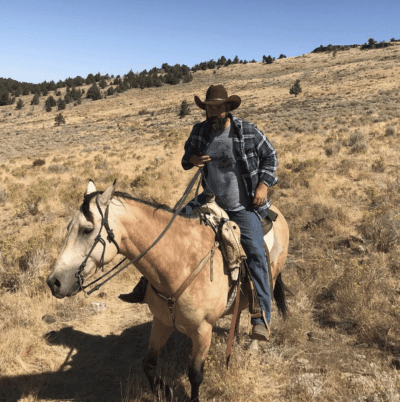 Even though college wasn't something he immediately wanted to do, that didn't mean he wasn't ambitious. While he had stopped competitively racing BMX at seventeen, he still wanted to be involved in the world of bike racing. He wanted to work for a BMX company and be the editor of his favorite BMX magazine. He approached the magazine's editor with his goals and was hired as the editor's assistant.
By 2004, Dan had taken over the editor's position. From ages 25-32, Dan was on the road traveling for his job 285 days a year. He covered both the United States and Canada and went to almost every major city in the US for his dream job.
Although he hadn't anticipated going to college, a coworker suggested he start a degree while simultaneously working. He completed an associate's degree at his local community college before starting a bachelor's at Arizona State University. While he was only 16 credits away from receiving his degree in psychology, he decided to step away to continue focusing on his career.
Meeting his wife:
Dan lived at home with his parents until he was 25 but was frequently gone for work. While he did date, it was challenging to make a commitment when he was traveling so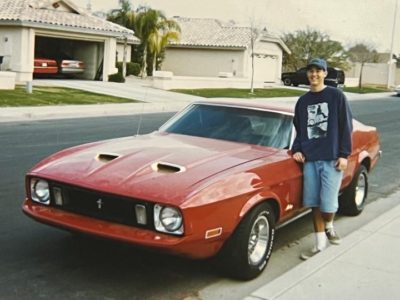 frequently. However, in 2010 he met his wife on Match.com and realized he was ready to take his relationship to the next level. On the first date, Dan told her about his Klinefelter man diagnosis, and she didn't care. They clicked immediately, and he knew she was the one within six months. They were engaged a year later.
He quit his job, and the two moved to Redmond, Oregon, where they married. They've resided there for the past 11 years. While they have discussed adopting kids, they like their life as is. They enjoy spending time together and with their dog's hiking. They are also close with their nieces and nephews, which feels like enough.
As a goal-oriented person, Dan has always pushed himself to be the best he can be. He likes to set realistic goals that he can achieve in two or three years. Currently, the couple is in the process of designing their dream home, which they plan to start building shortly. A car enthusiast, Dan has also set himself the goal of finding and restoring his first car, a 1973 Mach 1 Mustang. He also set himself the goal of owning his own business. Dan now operates a successful marketing company. He hired his wife to help with his increasing administrative duties and enjoys having the freedom to create his schedule. He works hard and stands by what he produces for his clients.
Dan's message: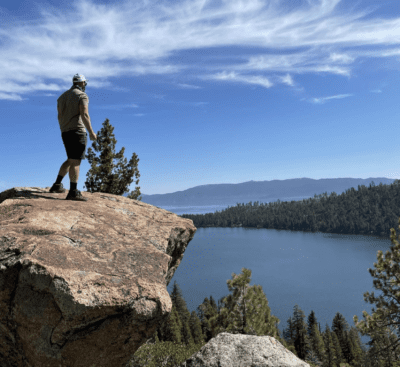 Overall, Dan's family and friends have been supportive of not only his Klinefelter man diagnosis but also his desire to share his story with others. He said, "if it helps one kid struggling with Klinefelter syndrome, I'm telling my story." Even though some folks in his life don't understand his desire to share his story, that only drives Dan even more.
Of Living With XXY, Dan said, "What you're doing and the awareness you're bringing…my interview might be small, but in the big picture, if someone can find your website and see other people like us, they'll see we're pretty normal people." Dan recalled a friend who had recently gotten pregnant, and was given a list of possible birth defects their unborn child could have. In the middle of the list was Klinefelter syndrome. Dan said, "think if your mom knew you had Klinefelter syndrome before you were born and aborted you because she thought it was bad." Dan's best friend, who he described as one of the most incredible guys he knows, said he would be honored to have a child-like Dan.
What he would tell other men with 47, XXY: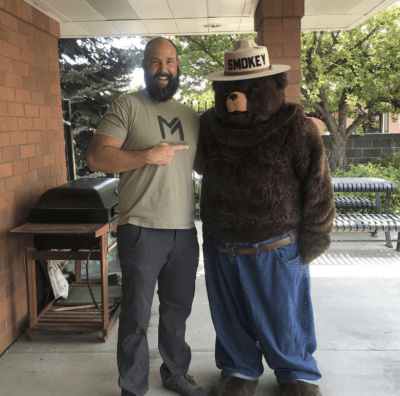 Dan also is interested in learning more about other men with Klinefelter syndrome and what traits they share. He's noticed many men with Klinefelter syndrome enjoy working with their hands as he does. He also described men with Klinefelter syndrome, including himself, as being empathetic and very attuned to other people's emotions. He's excited to be part of Living With XXY and said, "Nobody's doing what Living With XXY's doing. If you weren't out there trying to find similarities between all of us, no one would be doing it."
Dan would say to other guys with a Klinefelter man diagnosis, "We are not any different. I didn't know until I was 18, and it didn't affect me. The only difference is I can't have kids, but that doesn't make us abnormal. That shouldn't change who we are." He also said that growing up, everyone has their struggles or things that set them apart, but that doesn't mean boys with Klinefelter syndrome should feel differently from others their age.
Dan added, "We're smarter, gifted, and I think we have a sixth sense. Don't think of us as any different than the other child; think of us as gifted. I cry in every movie and show I watch. We feel other people's feelings and stress; all that pressure on our minds is overwhelming sometimes. We struggle with depression because we're feeling other people's pain and emotions, plus our own. I feel like I'm helping others and forgetting to care for myself. You're always thinking of other people. We're not different, and we're gifted. We help others. We are normal; we just can't have kids." Dan's website is https://www.mooney-marketing.com/ and Instagram.