Learning about N
By Chelsea Castonguay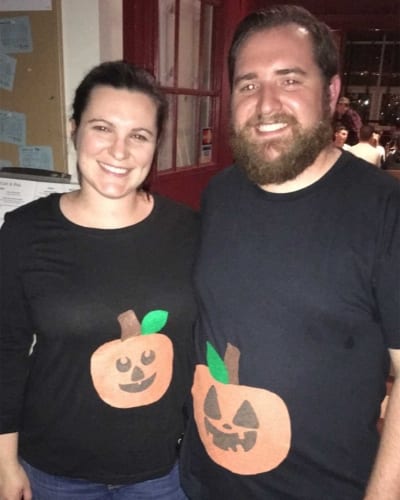 When I got pregnant, my husband and I debated about finding out the sex of our baby. We decided to skip genetic testing, and wait to be surprised when the baby was born. However, as my pregnancy progressed, I couldn't shake the feeling something wasn't quite right. Apart from experiencing severe morning sickness, there wasn't anything to indicate something was wrong. However, I felt a strong need to know everything I could about the baby, and had genetic testing at 20 weeks. I gave a sample of blood and put the whole thing out of my mind.
On a cold fall evening around seven o'clock, my OB called with the test results. He said our baby tested positive for an extra X chromosome, meaning he may have Klinefelter Syndrome. The OB told us not to worry, and not to Google anything. He planned to set us up with a genetics counselor, and said most of what was on the internet was outdated, inaccurate information of what a boy with Klinefelter syndrome would be. He promised me everything would be ok, and the genetics counselor would have better, updated information for us.
I wish I could say I didn't freak out, but that would be untrue. I completely melted down. I was scared. I didn't know if I could handle it. I sobbed my way through dinner, while my husband sat in stunned silence. I wondered what we were going to do. I was afraid of what the future would hold for our child. Could we raise a boy with different needs? Would he be happy, be safe, and be a productive member of society? Would I be a good mother to him, and be able to give him everything he needed?
It was painful to wait until we met with the genetics counselor, but I was glad I did. She was kind, compassionate, and alleviated many of our fears. We learned that while genetic testing is a great tool for establishing a baseline of information, it isn't 100% accurate. For example, the test showed it was 29% likely our son would have Klinefelter, and 71% likely he wouldn't. The only way to know for sure was to have an amniocentesis, or wait until he was born and have a blood draw. We opted to wait, but decided to prepare as though he had it. This included alerting his future pediatrician, and making an appointment with a geneticist for a month after he was to be born.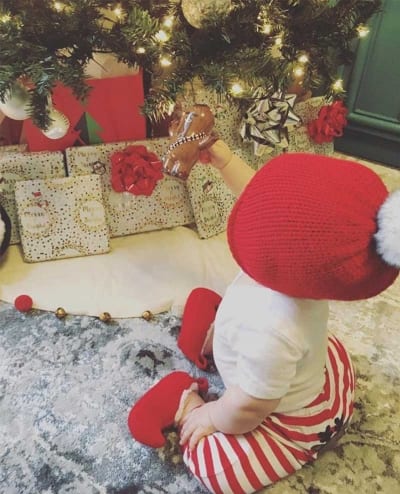 Having worked with children with Autism Spectrum Disorder and other different needs, I knew the importance of early intervention. As a result, my husband and I began researching Klinefelter syndrome, and prepared to get him the services he would need right away. We began researching geneticists, endocrinologists, and pediatricians, as there can be a wait for services in our rural area. We also picked out his name, folded tiny clothes, and got excited. As time went on, we thought less about his possible diagnosis, and more about who he would be.
N was born at 37 weeks, a healthy 9 lbs 4 oz, in the middle of a blizzard after three days of labor. He received the formal diagnosis when he was two months old, confirming what we already knew in our hearts. We immediately began working with a geneticist and an endocrinologist. The endocrinologist helped us connect with a compassionate and knowledgeable pediatrician. While there aren't many Klinefelter's boys in our area, he was excited to learn more about the syndrome, and began his own research outside of work. We pushed for a developmental evaluation to get N set up with speech and physical therapy, both of which have been hugely successful for him.
When it comes down to it, Klinefelter's is something he lives with, and not what defines him. He's funny, incredibly smart, generous, and kind. He has an amazing, outgoing personality, and charms everyone he meets. N loves animals, Mickey Mouse, Frozen, blueberries, baby dolls, firefighters, baking with Mama, and building things with Dada. He's absolutely beautiful inside and out, and I feel so lucky we were chosen to raise him.
As he's grown, I've been able to let go of some of the worries and anxieties I've held for him. For the first year of his life, I fretted over every developmental milestone, and worried we weren't doing enough. We found a medical team who love him, and support us as a family. As a result of early intervention, N is doing amazingly well. To those who love him, he's perfect in every way. We continue to look to the future, make plans to continue to support N as he grows, and enjoy parenting him. We hope sharing our story with other KS families encourages and brings them strength, as well as reminds them to focus on the joys, triumphs, and beauty that comes with an extra X.