Aron is a 41-year-old man living with a variant of Klinefelter Syndrome (KS), 48 XXXY. Aron resides in Gabriola Island, British Columbia, with his wife, Nikki. A visual learner who likes to keep things interesting, Aron currently works as a dishwasher for an upscale restaurant. By: Chelsea Castonguay
Childhood
: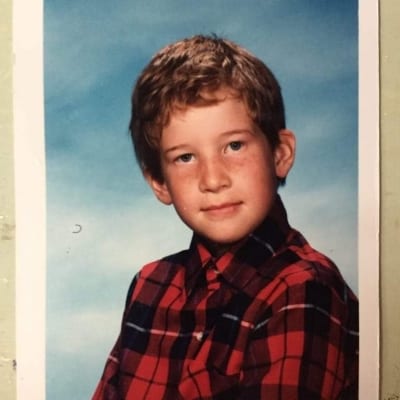 Aron Capon 48 XXXY. Aron is the second of three children, with an older brother and a younger sister. He was born in Toronto, but his family relocated to British Columbia when he was six years old. His parents were in the arts; his father was in orchestras, and his mother was a ballerina.
Not wanting their children to grow up in a large city, the family sought the more slow-paced life Gabriola Island had to offer. Aron's father worked in the music industry for over 40 years as a trombonist, conductor, and composer. Music is a big part of their family.
Aron's sister is a professional cello player, and his brother is a professional drummer who owns a recording studio. Aron's mother is an artist. Growing up, Aron learned the piano and coronet. However, when he discovered computers and video gaming, his interests switched, and today he doesn't play music.
Fortunately, friendships weren't hard for Aron, as he was a very social child. He would walk up to people and start talking to them, which earned him lots of friends. As an adult, he continues to be social and frequently connects with people he meets out and about.
Schooling was hard for Aron while growing up being dyslexic and struggling to adapt to mainstream education. He had to find other ways to learn, such as re-reading the same line in an assignment or textbook. He repeated a second grade and went through eighth grade twice as well. Aron found that he's a visual, hands-on learner.
When Aron attended public high school until he was 16 but continued to struggle. His parents enrolled him at The Listening Centre in Toronto, which provides education for students with disabilities, and his regular school. He would take classes at the Listening Centre for a few months, then return to his regular high school for classes. He completed high school in three years, graduating from his public school and The Listening Centre when he was 19.
Diagnosis: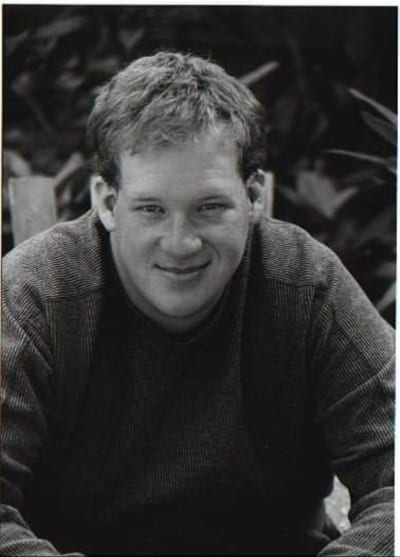 Aron's path toward a diagnosis began when he was 15. His mother noticed Aron was struggling with fatigue and exhaustion; Aron would come home from school wholly drained and take three-hour naps. His mother brought her concerns to Aron's healthcare provider and began researching what could be causing this extreme exhaustion.
In addition to the exhaustion, Aron needed his gallbladder removed, which was abnormal for someone so young. In preparation for the surgery, Aron lost 50 pounds. He'd been struggling to maintain his weight for some time, topping out at 280 lbs, which was another red flag for his general practitioner (GP). After the surgery, Aron underwent tests which included an MRI, bone density scan, urine, and blood tests.
When he was 16, Aron was referred to an endocrinologist who officially diagnosed him with Klinefelter Syndrome. Aron has an extra X chromosome, making his diagnosis 48 XXXY. The endocrinologist told Aron he was 1 of only 1,000 men with the diagnosis and that the only treatment was "injections in the butt." Currently, Aron is the only man he knows of on Vancouver Island with the diagnosis of 48 XXXY.
Aron's mother was with him when he received the diagnosis, and he recalled being "in shock" upon hearing the news. He was angry about needing injections for the rest of his life. He was devastated upon hearing the news that he wouldn't be able to have biological children. He recalled thinking, "Oh my god, I'm going to die. Why do I have to go through this? Why do I have to keep it a secret? Why can't I tell people?"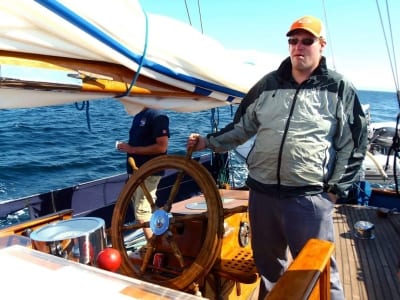 Following the diagnosis in his teens, Aron immediately began testosterone replacement therapy. He started taking weekly 1CC shots of testosterone, then jumped to biweekly treatments, and eventually moved to treatments every three weeks. Initially, his mother helped him with the injections throughout his youth and early adulthood. He's now taking weekly medicines of .75CC, which his wife administers.
After he learned about his diagnosis and began testosterone replacement therapy, Aron saw a significant increase in his energy, and he wasn't constantly as exhausted as he had been. Testosterone gave him power, and when his levels dipped too low, he would feel depressed.
Aron initially kept his diagnosis to himself; as a child, he'd been bullied because of his size. He was 6 feet, 3 inches tall at age 15, overweight, and had gynecomastia, so he was teased at school for having 'man boobs.' At his diagnosis, a family friend wanted to publish a story about Aron's discovery of his extra X chromosomes but wanted to use his name rather than post it anonymously. Aron didn't want people to learn about his diagnosis through the internet or in a book, so he declined to participate in the interview.
Living with 48 XXXY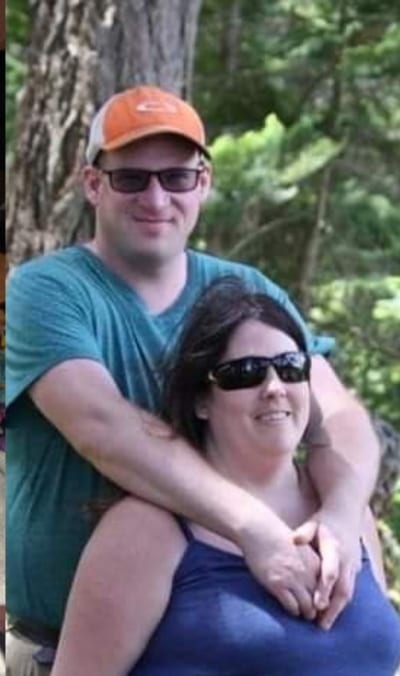 After earning his diploma, Aron went to university and spent two years in the Employment and Life Skills training program for people with disabilities. He did six months in the classroom and then six months in a work position chosen by the instructions, after which he was assessed on the skills he'd developed.
During his time with the program, Aron did a lot of gardening and worked in sewage at a hardware store and grocery store. He worked at the grocery store for eight years as a produce stocker, eventually working his way up to assistant manager.
Aron tried a few other paths, such as nursing, landscaping, and design. After running his own landscaping business, he currently works for a high-class restaurant as a dishwasher. Aron enjoys jobs that are constantly changing, as he finds staying in the same position for an extended period boring. In his current role, he's frequently busy and on his feet for several hours a day.
Aron lives independently with his wife, Nikki, who he met through his sister. After dating for six months, he and Nikki moved in together when he was 23 years old. Four years later, they were married, and they'd been together for 18 years. Nikki is a vet tech and bookkeeper and works at a hardware store as a cashier.
She also runs her own home business, Hooks & Jars, which Aron supports. To keep her business running, Aron and Nikki grow over 400 tomato and hot pepper plants, as well as various spices. When he's not at work, Aron enjoys playing video games.
Aron continues to live a healthy lifestyle after recently losing 70 pounds. To manage his pre-diabetes, he reduced his wheat and sugar intake and went to the gym four days a week. He continues to take testosterone, and now Nikki helps by giving him his injections. Aron has an acute tremor, which is a side effect of testosterone replacement therapy.
About five years ago, Aron decided to come out about his diagnosis to raise awareness about Klinefelter Syndrome and 48 XXXY, as well as to connect with others like him. He started a Facebook support group for men in Canada living with XXY, which currently has 34 members. He met another man with XXY who lives on Gabriola Island, and they were able to get together. Aron noticed they shared many similar physical traits.
For Aron, Klinefelter Syndrome doesn't define who he is, and he started sharing his story so he wouldn't feel as alone about his diagnosis. Aron offered himself as support to other men with KS, saying, "I am here. Message me if you are having a bad day." He also reminded others to care for themselves and their mental health by exercising and taking testosterone.