My son Joey is soon to be 28 years old. It's been 14 years since he was diagnosed with Klinefelter syndrome. I was a young mom so I never had an amniocentesis during my pregnancy. I was so so excited when he was born. I did not know what the sex of my 2nd child would be. My husband, my 2 year old daughter and I were so happy to welcome our baby boy.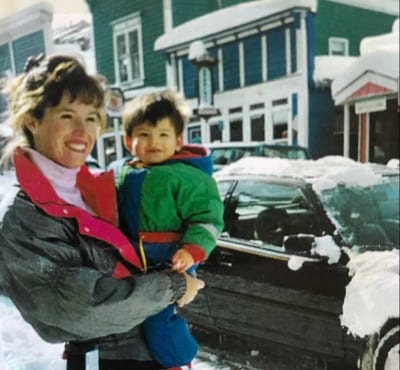 Joey's first few months were difficult. He was not gaining weight, I was not sure if I did not have enough breast milk. My breastfeeding experience had been difficult with my daughter as well, so I did not panic at first. But after a full month of struggling with a very unhappy baby, we realized that he was not sucking properly. We then switched him to formula, and with a special nipple, holding on to his chin and feeding him in an upright sitting position we were able to get him to feed properly. At 4 months we were able to train him to sleep thru the night and from then on, babyhood was a piece of cake!
Joey walked at 11 months and we did not have any difficulties until at 2 1/2 we realized his speech was very delayded. At first we thought it had to do with the fact that I was speaking to both my children in Portuguese, my native language. We started getting worried and took him to be tested. He was making sounds and pointing but had a vocabulary of only a dozen words. After testing we decided he needed to start speech therapy. He started private therapy and therapy at the local public school, and the initial diagnosis was of oral apraxia. He started pre-school a couple of 1/2 days a week at a local co-op and loved every minute of it. He showed big interest for cars, trains, trucks, boats at a very young age, pointing and grunting every time he spotted a good one. His collection of hot wheels grew very fast. We had a playgroup every week and many friends in the neighborhood. We intensified his speech therapy and he made progress.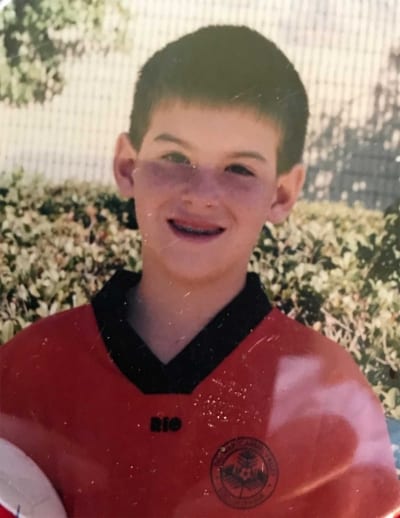 Joey attended our local public elementary school in a San Diego suburb. He qualified for an IEP from the beginning of his academic life. He was pulled out for therapy during his school days, and continued private therapy after school. He was behind in reading but managed to get by. We worked with him every day and he was always up for it. He played league soccer, baseball, learned how to swim and ride a bike before or at the same time as his sister. We travelled to Brasil to visit family every year. Joey had many friends as a child and has always been so very comfortable with himself. If he was bullied at school, he never showed, he always found the right friends, and was always willing to go with the flow. His elementary school years were hard academically and I knew the transition to middle school was going to be difficult.
The local public middle school was very large and I knew it would be a difficult transition for Joey at 6th grade. I visited the school and sat in the "special ed''class, which I knew would be a big part of Joey's school day. There were kids with much more severe needs and I wanted Joey to maintain his self esteem and become a bigger advocate for himself. So, we did some research and decided to move Joey to a private middle school which taught kids who learned differently and I feel it was one of the best decisions we made for him. The school was not as prestigious or beautiful as our local middle school but Joey felt at home right away. He had also spent some time at another school with similar ideology but New Bridge was the right match. The classrooms were small but Joey got the attention he needed. Not only he was able to learn new skills to advocate for himself, he was able to make many friends who are still his best friends today.
The pediatrician noticed that Joey's testicles were not as developed as they should and blood tests showed that his pituitary glands were working overtime trying to keep his hormones leveled.
During a regular check up with Joey's pediatrician, we were told that we should take him to an endocrinologist for more tests. The pediatrician noticed that Joey's testicles were not as developed as they should and blood tests showed that his pituitary glands were working overtime trying to keep his hormones leveled. We learned then of his Klinefelter syndrome diagnosis and it was a surprise. It was sad to learn of his future difficulty in having children, but we knew that we had provided him with all the support he needed during his childhood. It would have been easier to get our insurance to cover all those therapy sessions had we know of his diagnosis but other than that, we feel we would not have changed anything. He started on Testosterone gel then, and converted to Testopel about 4 years ago.
After 7th and 8th grade there, he was able to transition back to our local public high school feeling good about himself and with enough skills to become more independent academically. Once in high school, he was taking all mainstream classes in addition to a support period where he got some extra help. He also had a private speech therapist that came to our house and helped with social skills and writing assignments. The academics were hard for Joey. Soon into 9th grade he decided he would follow the community college path so he planned his curriculum according to that plan.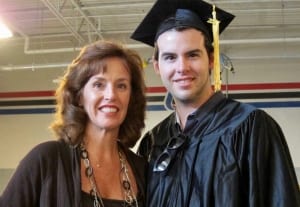 Joey has always been a car fanatic. He loves BMWs, and since an early age could go on and on about different makes and models of cars. His dad owned a BMW M3 and told Joey that once he turned 21 he could inherit the M3. Joey at age 14 or 15 got a job at the local car wash and made good money on tips. He knew from an early age that he would like to work in the car industry. Later on, he started his own car detailing business and kept it going until he had to leave for technical school. He has always attended "cars and coffee" events on Saturday mornings and has made many friends in the industry. During those high school years, he was also interested in paint ball, air soft battles, and he also had an electric remote car that he loved to spend money on.
Those high school years went by quickly. Joey attended dances with a core group of friends and had a great time and some romance on prom night.
Joey attended 2 local community colleges, getting an AA, and taking many classes in Automotive Technology. He followed that with a one year program in Sacramento at UTI Technical Institute with a goal to be accepted in the prestigious Step Program sponsored by BMW in Oxnard the following year. He completed the 8 month step program specializing in paint for collision repair.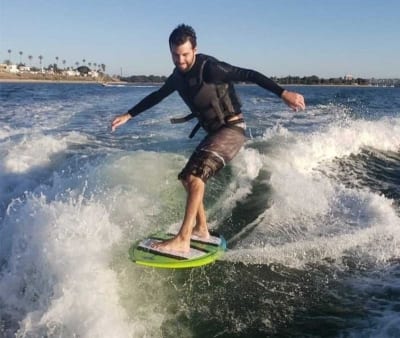 He has been working the the collision industry for the past 4 years. He is dedicated, responsible and works really hard. It's an industry that does not pay very well, so Joey keeps trying to find an area where he can see more growth and success. He is now training to become an estimator in the collision repair industry.
I am so very proud of my son. He is a kind, considerate person, forever loyal to family and friends. He manages to be always positive, is always ready to listen to your problems. He is quick to bounce back when a love interest gives him the "friend card". He is always helping friends, he is social, he is a romantic. He knows who he is, he possesses amazing self-esteem. He values family, and is one to recognize when our advice is needed. He listens, sometimes follows it, sometimes not, but many times he will come around and even admit he should have listened from the start!
I can't wait to see what life has in store for him in the years to come.