The Voice of Geoff Kruck
By Geoff Kruck and Jill Kruck.
Geoff Kruck is 43, and lives with his wife Beth, and their dog in a small rural town north of Melbourne, Australia. Last year, he shared his story of living with 47, XXY, or Klinefelter syndrome.
Getting to know Geoff:
He's a tall, handsome man with a bright smile.  A chef by trade, Geoff began working as an artisan baker from his home in 2020. This was partly due in part to unemployment brought on by the COVID-19 pandemic. After making valuable connections in the bread-making community in his area, Geoff has developed a strong business. He supplies a growing number of folks with hand-crafted sourdough bread, and related products. 
Currently, Geoff is working on the restoration of a hundred-year-old brick wood-fired Scotch Oven in a nearby historic town. His goal is to see the facility baking bread for the community once again. As part of a movement that promotes the return of healthy breads, Geoff supports local farmers, millers, and bakers who are helping others see the value of good quality bread. 
Childhood: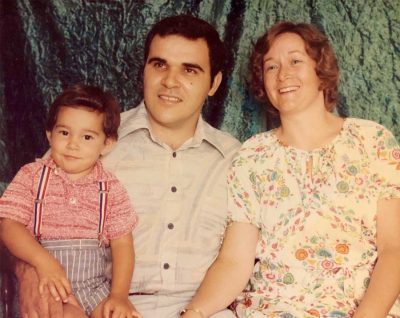 Geoff grew up in the coal-mining town of Moranbah, 200 km west of Mackay. It's located halfway between Brisbane and Cairns. His dad came to Moranbah in 1971, and worked at one of the open-cut mines. He married Geoff's mum, a kindergarten teacher in 1973. Geoff arrived in early 1978, followed by his brother and two sisters within six years. He attended kindergarten, then preschool, and started primary school around his sixth birthday. 
Geoff was always the tallest child in the school photos. By age 13, Geoff was six feet tall.  His parents took him to a specialist who checked his growth plates, and were assured Geoff wasn't likely to be taller than six feet, six inches as an adult. They were told his feet would be the average size for his height. The specialist didn't think there was any cause for alarm. They didn't flag the need to screen Geoff for underlying chromosomal or other developmental issues.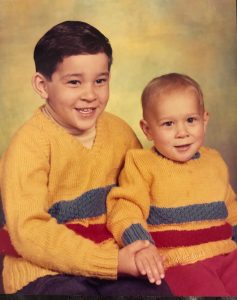 Geoff's reflections on his school days were that he "wasn't the greatest" academically, but learning wasn't particularly hard either. He was probably easily distracted. He enjoyed the social aspect of school, which meant he tended to chat through class. Completing tasks was a challenge, and self-motivation didn't come naturally.  His teachers were usually able to see his potential. Between them and his mum, he was kept on track and always encouraged to persist with his schooling.
Kind despite the bullies: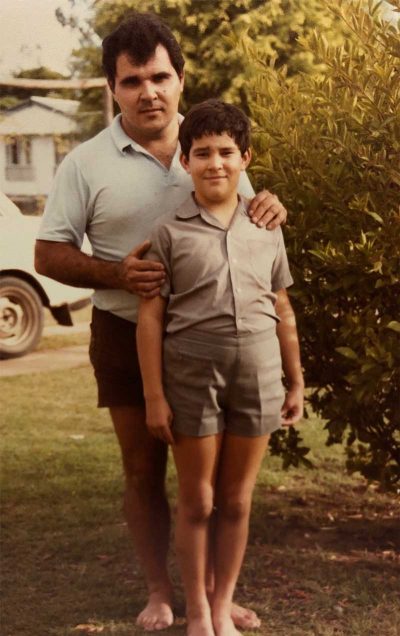 Although he had many positive memories of school, Geoff never felt like "one of the cool kids".  Geoff was shy and remembered being bullied consistently throughout much of his school life. He often wasn't sure how to talk to the other boys at school.  He was very easygoing, a "gentle giant", but this sometimes set him apart from his peers. 
Although bullied by some of his peers and struggling to fit in, Geoff was well supported in other ways during his teenage years. He was fortunate to have good Scout leaders, and participated for several years, through to Venturers, and was able to attend a Jamboree. He still experienced some bullying by the sporty guys, and those he described as having "big muscles, big heads and big egos". 
Additionally, Geoff participated in extracurricular sporting activities such as cricket and golf. These activities afforded him opportunities to connect with his peers outside of the classroom, which he may not have otherwise had. 
As a mild-mannered young man, Geoff often found himself drawn to the same boys who were likely to bully him. This was a conflicting and confusing reality for Geoff. Geoff's parents didn't always know what he was going through.  
High school: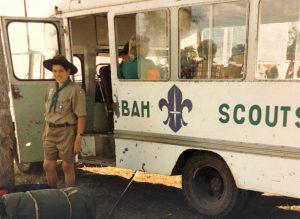 Despite experiencing bullying Geoff continued to persist with his schooling. During high school, Geoff developed a greater ability to apply himself to tasks, and discovered his artistic abilities. He distinguished himself as a talented drawer, painter, sculptor, and woodworker. During this time, Geoff began to develop an aptitude for cooking. He continued to be helped along the way by a few teachers, who saw his potential and genuinely strove to guide him with kindness and care toward the possibilities that life held for him.  
Success in school: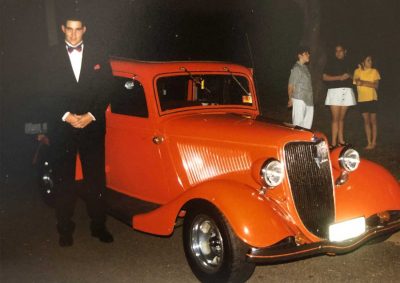 In his senior years at school, Geoff had a good group of friends, and he attained the role of House Captain.  This is where his gift of mentoring the younger students came to the fore. After grappling with shyness and nerves, he was able to speak in front of his peers. He led by example, encouraging his mentees to participate in and excel at school sporting events.
Geoff always had a teachable nature, and had the benefit of mentors and peers, who nurtured him through different seasons of his life.  Maybe because of the people and examples he's had in his life, Geoff sees the value of sharing knowledge and 'the load' in life.  Helping others in need remains a core value and motivator for Geoff.   
Geoff didn't have it within his nature to become embittered by his experiences of being bullied. He never wanted to be a bully himself, and his father was a wonderful example to him in this regard.  Geoff survived those hard times, and focused always on the positives. He has gone on to thrive. He is well respected, loved and admired by individuals from all walks of life, ages, and situations.
Toward the end of high school Geoff felt more confident and accepted.  He was becoming able to see himself more self-assured, capable and equal than his bullies would have had him believe. During his final years at high school, Geoff studied Catering and Art, along with general subjects. He achieved highly. He began to see a career in the Hospitality industry which proved to be an excellent fit for him.
Trade college: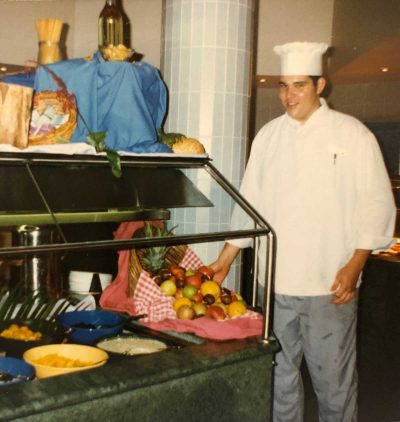 After completing high school Geoff left home to attend trade college and secured an apprenticeship on Daydream Island. During his apprenticeship, Geoff settled into life on the tropical island. While the apprenticeship had its own challenges, with some senior chef's being overbearing and bullying in their manner. However, he took advice from other, more approachable chefs about how to advance, and was granted access to different areas of the kitchen. Geoff was able to excel with determination despite some early difficulties.
Geoff's apprenticeship was four years long. He completed it the year he turned 21. In his career as a chef, Geoff looked back over his apprenticeship. He said it was "really a pleasant experience," and he continues to draw from what he learned through that experience to this day
Diagnosis: "We won't be able to give our mum and dad grandkids."
Following his apprenticeship, Geoff moved from job to job across four states and territories of Australia following work opportunities. He held a variety of chef roles, as well as taking time out to work in warehousing on a forklift and doing farm work. Wherever he went, whatever job role he held, Geoff loved connecting with people and had a capacity to build a community around him.
In 2006 his work brought him to the town of Mildura in north-western Victoria. What was planned as a six-month working holiday turned into 12 years of life. There, Geoff met Beth, the woman who would become his wife. 
Geoff and Beth were married on the 31st of January 2009. The temperature that day was 43 degrees Celsius in the shade. Black Saturday, a day marked in Australian history by deadly bushfires, occurred just two weeks later. Two years into their marriage, Geoff and his wife began discussing starting a family.
Despite many of his friends "ripping to get into fatherhood," Geoff was willing to let that experience come in its own time. When it came time to begin trying for a family, Geoff still faced some uncertainties, so he took a trip north to visit with his dad. After spending some quality time, he went home feeling more prepared for the possibility of fatherhood.
Something wasn't right: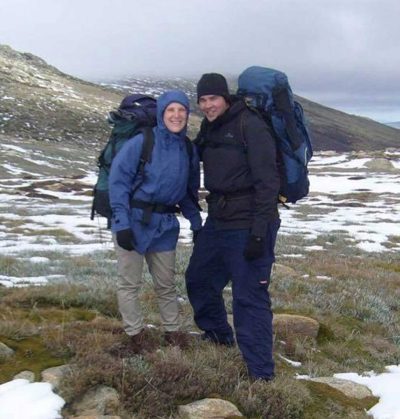 Nineteen months later, they hadn't had any luck conceiving a baby. In 2012, realizing something wasn't right, they went and had some tests done. When the initial tests came back, Geoff's doctor enquired if he had undergone a vasectomy, which left him baffled. Another round of tests was ordered. This time, Geoff was told he may possibly have something called Klinefelter syndrome.
Following the diagnosis and referral to a terrific endocrinologist, Geoff was told he could see a specialist for a micro-TESE biopsy. This exam is performed to locate and extract sperm from a male with Klinefelter syndrome, in an effort to locate any live sperm to be used for IVF or ICSI (intracytoplasmic sperm injection) treatments. While originally overwhelmed by the options presented, Geoff felt comfortable following the endocrinologist's recommendations, which included meeting with a doctor who could talk them through the biopsy procedure.
Unfortunately, the tests fell outside of the Australian Medicare system, meaning it all had to be paid for out of pocket. Those who don't have the financial means to pay for these treatments out of pocket are usually unable to get the testing done.
The results of micro TESE: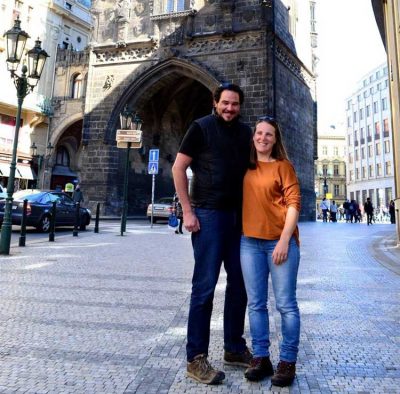 After booking in with the doctor, who was based in the city of Adelaide, Geoff and Beth went over for a weekend. Geoff underwent the biopsy which took a sample of his testicular tissue. Two weeks later, they were informed the extraction failed to locate any viable sperm. 
With a somber look on his expressive face, Geoff recalled receiving the phone call from his doctor. He described the image of his wife "falling apart" upon hearing the news. Rather than focusing on his own grief at the news of his infertility, the first thing Geoff thought was "we won't be able to give our mum and dad grandkids." He felt removed from the diagnosis. It was almost as if he was taken to a different place, which he believes was a coping mechanism. In the days after the diagnosis, Geoff assumed the role of protecting everyone else's feelings. He focused particularly Beth, and on being her source of strength.
Initially, the news was more upsetting to Beth than to Geoff, and they began discussing the idea of using donor sperm, and doing IVF. For Geoff that didn't feel like an option, because he felt as though "no part of [him] was going to be in this child." A conversation with his endocrinologist helped change his perspective and opened Geoff up to the reality of the possibility of being a father via donor sperm and IVF.
Traveling the world: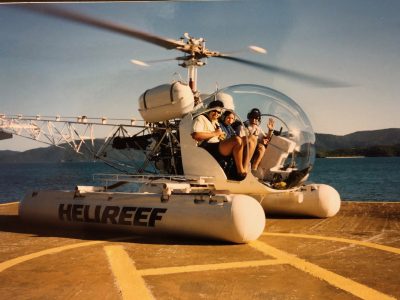 Soon after the conversation with his endocrinologist, Geoff and his wife decided to take some time to consider their options. Both longed to travel, and they'd saved money to put towards fertility treatments. Instead of going forward with IVF, they sold or gave away everything they owned, put their car in storage, took their backpacks, and went traveling. They left Australia in March 2015, and spent the next three years exploring the world.
While they'd initially planned to spend a year traveling, they were able to house sit, do work exchange, and secure winter and summer work in Switzerland during their travels to help extend their funds. They returned a couple of times for visits with both families. One of the reasons they decided to travel was to escape the reality of their friends beginning to have children, and the innocent yet painful inquiries about when they planned to start a family. Although he knows most people meant well, Geoff said it's "often not helpful to ask the questions; it's just helpful to be there with the person regardless of what life is throwing at them, you know, just stand with them."  Both Geoff and Beth consider their travels as a transformational and healing experience that cemented their bond and help them find peace. 
Treatment: "I'm really happy with how things turned out."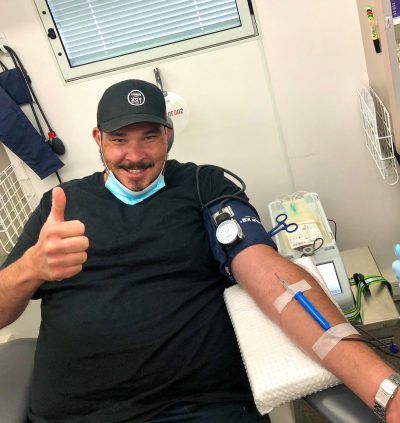 Twelve months after the biopsy, Geoff began testosterone treatments, which he's been on for eight years. Geoff described starting hormone therapy as a "pretty big thing," saying that going from low levels of testosterone to a more normal, stable level was a big adjustment. Due to his profession requires him to handle food, injections were the most appropriate choice for delivery of testosterone. 
Over the course of a year, the dosages were adjusted in slow increments. He raised from 250 mg per month to 1000 mg once every three months. In the early days, Geoff was more sensitive to the spikes in testosterone, causing his moods to fluctuate, which created frustration as he struggled to communicate his feelings with those around him. He joked that the frustration caused him to pull at his hair, making him "a little light on the top."
The reality of starting hormone replacement, the significance of the diagnosis, and the isolation that Geoff felt in terms of not knowing anyone else with Klinefelter started to take a toll on Geoff several years after he was diagnosed. Geoff felt this is when he started to really "process" things. Beth recently recalled that in the second year of their international travels, Geoff experienced several months of depression. At that point, Beth had processed through some of her own feelings regarding the diagnosis, and was able to be the support he needed. However, despite this difficulty, Geoff was able to "find [his] way back…and keep going."  Even though he sometimes wonders if high school would have been different if he'd had the appropriate levels of testosterone, Geoff is "really happy with how things turned out."
Living with XXY: "I'm proud to be this person"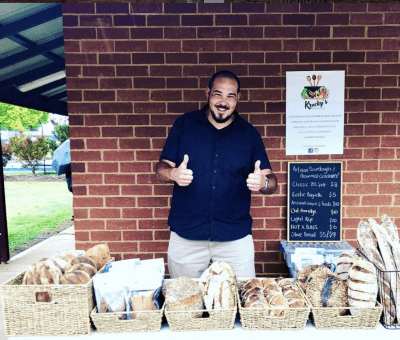 When asked about what life was like after receiving his diagnosis, Geoff became more introspective. He took a moment to think before responding to the question. He rubbed his face and played with his beard, looking to the side as if reliving the memories of that time. After a moment, he came back to the interview. He was again relaxed and smiling.
When he was diagnosed, apart from the doctors and specialists, there weren't a lot of people to talk to. Many of the Klinefelter syndrome support groups on Facebook and forums Geoff joined had a culture of negativity that didn't fit into his life outlook.
Regarding the diagnosis, Geoff has always been open about living with Klinefelter syndrome and sharing his experiences with others. Geoff found speaking to others a helpful avenue in allowing him to heal and process all that was happening. However, Beth was not as open, her being a reasonably private person in general. 
Geoff worked hard to balance respect for Beth's boundaries and his need to open up about what was happening for him. Geoff noted that for men diagnosed with Klinefelter, having the support of loved ones and family is incredibly important. However, loved ones will likely also be grieving and coming to terms with the diagnosis. Wives, mothers, girlfriends, boyfriends, husbands, fathers, families, etc of men/boys diagnosed with Klinefelter require support in their own right. 
Sharing his story: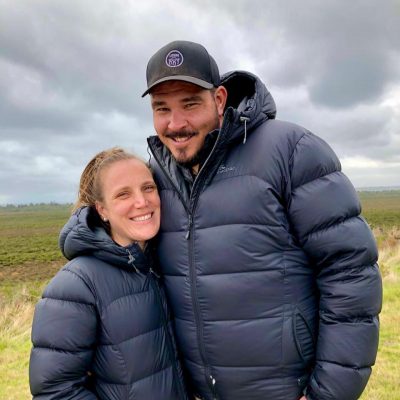 When Geoff did talk to someone, initially it was generally a situational conversation. For example, if someone asked him if he had kids, or when he planned to start a family. When it came up, Geoff shared information about Klinefelter Syndrome to help them better understand. Even though it wasn't always comfortable to have these conversations, Geoff felt the more he did it, the more comfortable he became with sharing. He said, "look, I'm proud to be this person. I've had some major setbacks and we can't have kids, but it's ok."
Increasingly, as the initial grief and shock of the reality of Geoff's diagnosis evolved. As they learned what it means to live with KS, Geoff and Beth became more open to sharing their experiences more broadly and supporting others in the Klinefelter community.  
As fate or destiny would have it, just as Geoff was wondering how he could increase his connections and support others within the Klinefelter community he met Ryan Bregante, the President of Living With XXY. Geoff said it was like "talking to a long-lost brother." They shared a similar upbringing, as well as many of the same characteristics, and traits. Through the people he met, Geoff was able to support others, and receive the camaraderie he sought. Ryan connected Geoff with the mother of a young man living in Australia with Klinefelter syndrome, allowing Geoff to begin creating a community of support. 
Geoff explained that sharing his diagnosis is important because "I want people to know who I am; it's a big part of my life". Geoff believes sharing his experiences in an open and honest way can be a powerful way to increase awareness, reduce stigma, and hopefully promote diversity. He hopes to be an agent for change insofar as increasing acceptance and reducing the instances of bullying. Geoff and Beth are very much on the same page in this regard.
Helping others: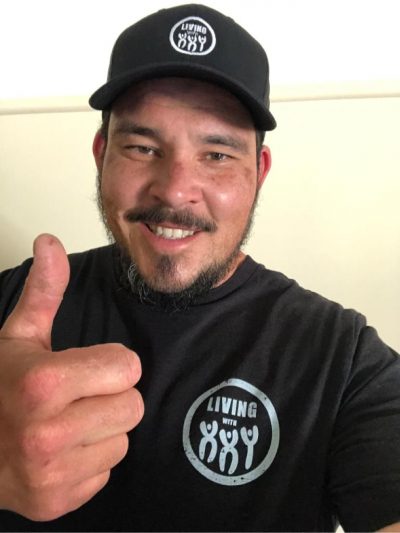 There are moments in his life Geoff felt he couldn't have been successful without support from his friends and family. However, he also found rewards from offering help to others. Through these interactions, Geoff found the strength to continue on. Now that he's come to terms with his diagnosis Geoff can support other men and their families. As a people person, finding connections with others has always been something he's thrived upon. It's no less now than it was before his diagnosis. Geoff lives his life with a positive outlook, and continues to look forward to what opportunities the future holds.
Geoff and Beth are awed by the community of people related to Klinefelter syndrome that they are getting to know in Australia. He describes some of the individuals, couples, and families he has met as "kind, generous, successful, intelligent and creative". Both Geoff and Beth are keen to celebrate the diversity of the Klinefelter community. They want to acknowledge the people they've met that make them so proud to belong to it.
Geoff feels he "isn't defined by Klinefelter syndrome; it's what I have but it's not who I am". While they aren't sure if a baby is in their future, Geoff and Beth are focusing on their individual career goals. Geoff Is preparing to launch the one-hundred-year-old Scotch Oven Bakery. Beth completed her Master's Degree in 2020, and is pursuing a career in nursing.