The Voice of Nate Biklen
By Kimberly Walker
Warm and empathetic by nature, Nate Biklen, a  41-year-old man living with Klinefelter syndrome (KS) or 47, XXY in Vancouver, Washington, draws you in immediately with his kind face. An artist and entertainer, Nate can be found doing anything from performing in magic shows to learning new firing methods, while practicing his recent passion of throwing clay. 
Childhood 
Born in Santa Barbara, California, Nate's parents divorced when he was young. He moved to Washington state with his mother and younger brother. The boys were tight and shared a close brotherly bond. During his elementary and middle school years, Nate bounced from school to school. Diagnosed young with a learning disability, he had a hard time focusing on the curriculum offered. Though he was bullied, at each new school he was able to make a few friends, making changing schools difficult for him. He spent time attending the Dubin Learning Center's after-school program in Santa Barbara. Though it wasn't easy, and he attended seven different schools during his youth, including a program at Clark College, his commitment to education allowed Nate to graduate from high school with his class.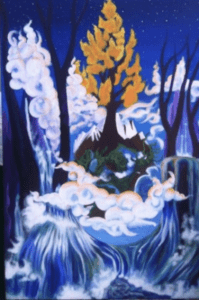 Just prior to graduation, when he was around 17-years-old, Nate felt lumps under his nipples. Afraid he had breast cancer, he told his mother and they immediately made an appointment to see his family doctor. The doctor believed the lumps to be harmless, but wanted to do a blood test. When the test results were returned, Nate was diagnosed with Klinefelter syndrome.
Diagnosis: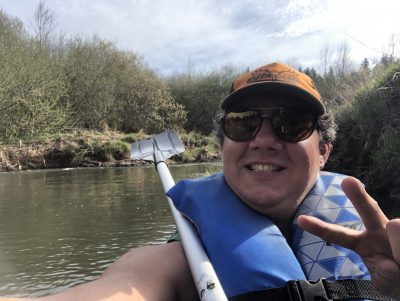 Initially, Nate was dismayed. He knew nothing about Klinefelter syndrome and what he was learning did not thrill him. He found the whole idea of dealing with testosterone was unpleasant. Just before his diagnosis, he had been talking to a crush and she had expressed a desire to quit smoking. She told him she was going to try the patch but wasn't excited about it. He thought to himself after their conversation, "I'm glad I never started smoking, I'd hate to have to wear a patch". Now here he was, in an ironic twist of fate, faced with the same dilemma just days later.
He weighed his options and decided to try the testosterone patch. He found he was allergic to the gel, which caused painful and itchy outbreaks. It wasn't long before Nate realized that option wouldn't work for him. He instead began injections, but since they need to go into a muscle, Nate found them painful. In 1999, he switched from injections to gel, then tried cream treatments. Ultimately, he chose to go back to injections. 
Young Adulthood: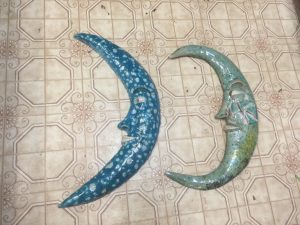 Though Nate was surprised by his diagnosis, it didn't stop him from doing what he wanted. He spent some time working after high school before deciding to move to Boulder, Colorado to attend Naropa University. Nate enjoyed the fun vibe of Boulder and was able to easily make friends. He had the typical college experience. Like many students he enjoyed staying out all night, and attended parties with friends. During these years, he was taking testosterone on and off, but had the boundless energy of youth. Things were going well. He lived in an apartment within walking distance of campus, learned life skills and took classes he enjoyed.
Finishing college: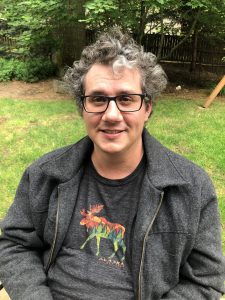 Though he needed to take a brief break due to low grades, he didn't let that stop his drive to graduate from college. Nate spent the year attending Landmark Community College with the goal of earning his way back into Naropa. This was a move he says was key to his educational success, and a turning point in his learning. He found instructors who taught him the most effective ways to learn with his particular set of challenges. Bringing these newly learned skills back to Naropa, he was empowered and found himself doing better than ever before academically. Nate graduated in 2006 with a B.S in Visual Arts with a minor in Eastern Arts.  
After graduation Nate stayed in Colorado for a few years, enjoying the ambiance of the Boulder community, and working a series of interesting jobs. He began working in a cafe, a job he really enjoyed, until the establishment unexpectedly closed down. He took a position as a window cleaner, learning the ins and outs of the trade, and after about a year, started his own company. Things were going well, he loved the community, and found the fun nightlife enticing, but he was beginning to yearn for home. Now that he knew he could flourish on his own, the desire to be far from home to seek new adventure was waning. He longed for his family. The draw became too great, so he shuttered the business and moved back to Santa Barbara. 
Settling down: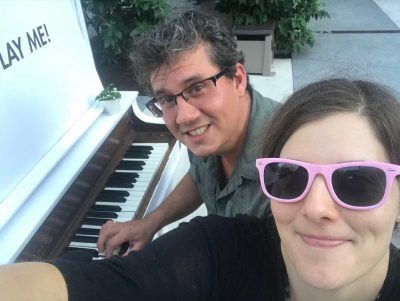 He lived with his father for a few years, cleaning windows. Around this time Nate found his energy levels were very low and he was sleeping a lot. A trip to the doctor confirmed his testosterone levels were low. Nate felt embarrassed at the numbers. The problem had been almost non-existent in Colorado, but now that Nate was starting to get older, he was feeling the effects. He decided to make some changes, starting with the scenery.
He settled in Washington near his mother, and began taking testosterone injected intramuscularly. Nate found information about how and where to administer the shots on YouTube. Instead of injecting straight into the front of his leg, he learned that the side of the muscle was a much less painful spot for the needle to penetrate. He regulated his dosage so it would be twice weekly, and now the task, though never a pleasant one, has become much less daunting, and more of a routine. 
 Living With XXY: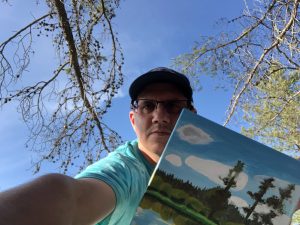 These days Nate is more than content with his life. He has had a steady girlfriend for about six years, and loves the Vancouver area. He's close with his family, and spends time with friends. Though the pandemic put a halt on sculpting classes, Nate picked up other interesting hobbies. He kayaks near his house to gather inspiration for future kiln-related projects. He has also developed a passion for gardening, fostered by his elderly neighbor, and likes to experiment with plants, focusing on testing new growing techniques. 
When asked if there is anything he'd like to tell the newly diagnosed Nate took a minute to think of his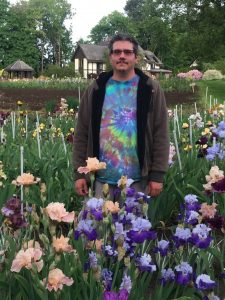 response. "I guess I'd like to say that I feel the diagnosis can help in some ways. I find I am more empathetic to people and I understand more." He also added, "I also know we Klinefelter patients have a lot to contribute to the world…and if I share my story that it could be beneficial for other people to hear that it's kind of about acceptance of Klinefelter syndrome. If you accept that you have it, and this is who you are, and you're living your life true, and you're creative, you're sensitive, you're empathetic, you've got something great." 
Nate is finding new ways every day to put that creativity back into the world during the pandemic. He looks forward to the days he can once again be creating unique clay pieces and performing magic before large crowds.