It's hard to believe 2021 is soaring by so fast! We've been busy and we know you have too. That is why we're so glad you've subscribed to stay up to date with our current projects, accomplishments, meetups, and more. This newsletter is for you, our Living With XXY community and supporters!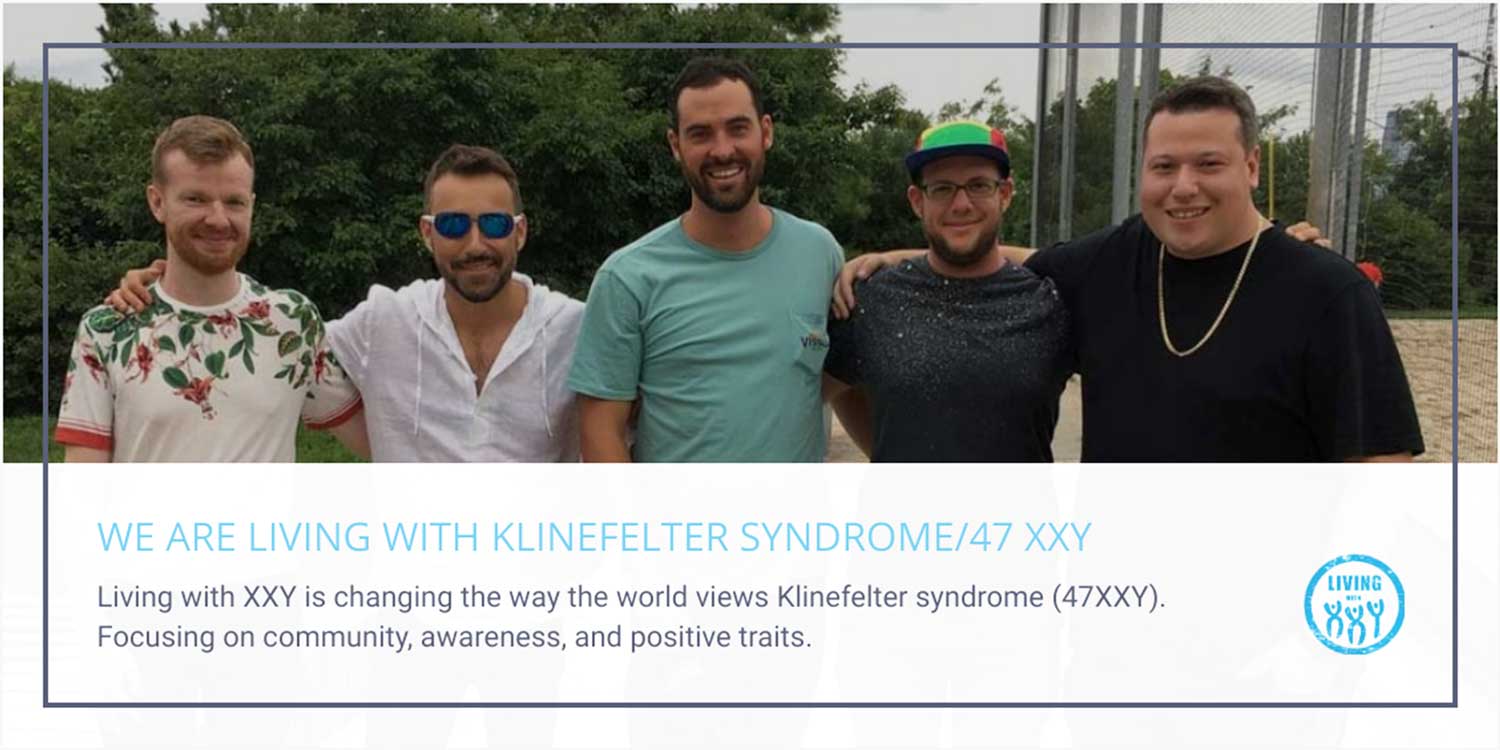 We're Just Getting Started
Since Living with XXY was founded in late 2019, we've been working every day to to bring significant changes and increased awareness to people living with Klinefelter syndrome/47 XXY. We couldn't do this without your voices and your interest in coming together to help one another.
We have big plans for the remainder of the year! Stay connected with us as we develop and launch new resources including a database of real-life images and a self-advocacy tool kit.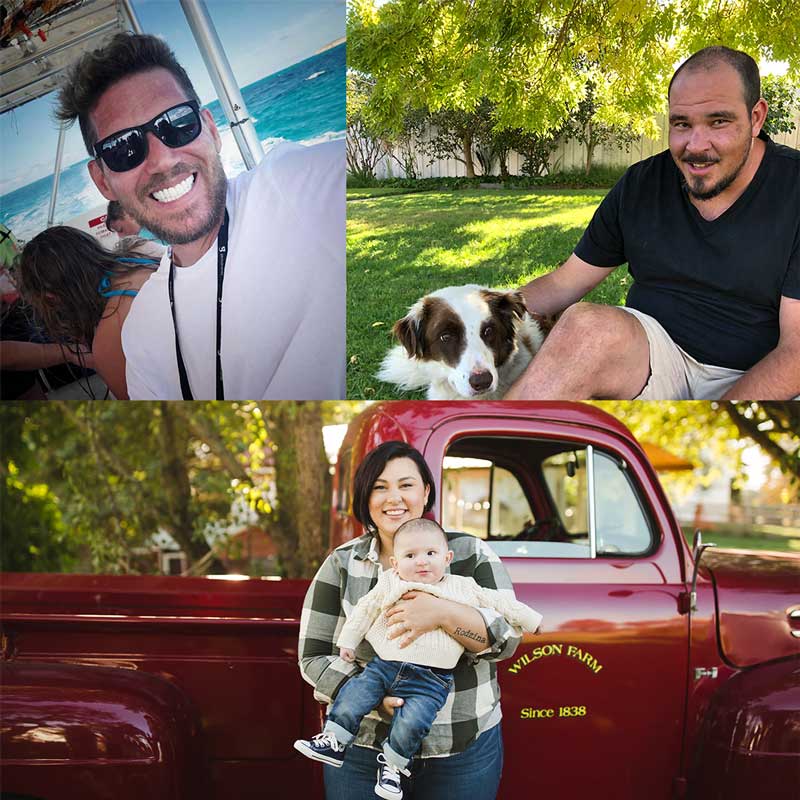 Meet Our Ambassadors
What is awareness without ambassadors? We have an incredible new team of people lending their experience, influence, and real-life resources to benefit a wide group of interests.
Our ambassadors are making a difference and helping the world learn about our mission. This dynamic group of volunteers wholeheartedly give their time to make our shared dreams a reality.
If you didn't meet Mike Christoff in our first documentary series episode you can find the link in this newsletter to watch and follow him on his honest and inspiring journey. Mike's relationship with nature represents the hill that many of us may have to climb and the beauty that can be found when you reach the peak. Listen to his podcast episode to get to know him!
Jaclyn Childers is an energetic young mom that has been adding her sunshine to the Living with XXY social media sites! She seeks to inspire hope to the growing number of parents coming to us to find and navigate information about XXY after receiving a prenatal diagnosis. Her son Eli just turned one and through her personal stories you'll learn so much about taking one day at a time with a smile on your face.
Our newest ambassador is a reminder that we are truly an international community. Geoff Kruck lives near Melbourne, Australia. Maybe it is a love of travel or their common experience as chefs, but for certain it is a shared passion for giving back that has bonded Geoff and our founder, Ryan Bregante. Learn more about Geoff through "The Voices of Those Living With XXY" project and in this XXY Podcast episode.⠀
Documentary News
At the end of 2020 we debuted PERSISTENCE with Mike Christoff. Mike shares about overcoming the many hurdles he has faced in his life and despite his struggles, he climbs to the top of the mountain conquering his fears and setbacks. This never been done before documentary series is about real people within our community as they share what life with Klinefelter Syndrome is really like. This series is filmed and produced by Daniel Milchev and Ryan Bregante. Daniel is a professional photographer and filmmaker that has worked for Getty Images, RedBull, GOOGLE, and National Geographic on various projects.
Our first episode of the new documentary series premiered in December 2020.
Upcoming Episodes
Filming and production is underway for the second episode featuring Vincent, an enthusiastic reader and student from Denver, Colorado. He's navigated the challenges of remote learning this past year and likes to play Minecraft in his down time. Now 13, Vincent was diagnosed with XXY when he was 9 years old through a routine genetic test that took everyone by surprise. We are currently casting for individuals/families residing in Colorado for the series. Click Here to complete the casting form.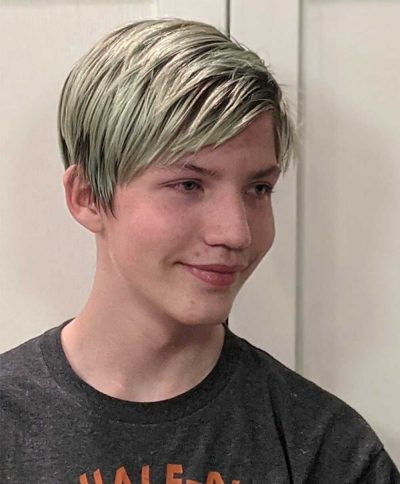 Research & Education
We were credited in a publication by The University of Oxford in the textbook, "Discovering Human Sexuality." This is one accomplishment of which we are particularly proud for many reasons. Now in its fifth edition, Discovering Human Sexuality has established itself as a popular and widely praised scholarly text. The process for authors to publish academic work with Oxford University Press is stringent and competitive.
In addition, the academic backgrounds of the authors in several important fields lend authority to this text. For these reasons it was very important to the validation of our mission to be credited. Specifically, our longtime friend and ally Luke Green's image appears in this book. It is so exciting that Oxford University Press and the authors reached out to us to request Luke's participation! People like Luke and his family are helping us break barriers!
Luke Green, a regular Living With XXY YouTube presenter, had his photo
published in an academic textbook.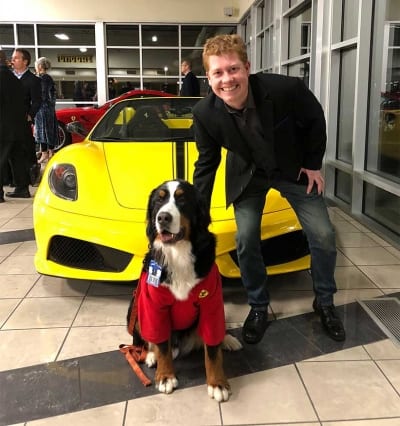 New Blog Series
Did you know we have a wonderfully rich tapestry of stories on our blog? They are the voices of people all over the world who have been affected by 47 XXY. Our brand new series, The Voices of Adults Living With XXY, goes in-depth with eight trailblazing men who let down their walls to break down barriers and stigma.
Ways to Give
When you give to Living with XXY, you help to change the face of Klinefelter Syndrome for the world. Your donation supports projects that aim to equip our community to become their own advocates, to celebrate their individual journeys, and to blaze new trails full of hope and excitement.
Every contribution or gift makes a substantial difference in enabling us to achieve our goals and vision as an organization.