Amnio Klinefelter diagnosis
The voice of Beverly Richey
By Chelsea Castonguay
After seven years of trying to get pregnant, Beverly Richey and her husband were overjoyed when they conceived their second child. When she was 20 weeks pregnant, she received an amniocentesis to ensure everything was all right with the baby. They were surprised by the results of an amnio Klinefelter diagnosis. 
Military Service followed by college aspirations:
With dreams of attending college, Beverly would have to pay her way. To achieve her goals, she joined the US Navy. While stationed in Australia at a small communications station, she met the man who would become her husband, who was in the Air Force. As their relationship got more serious, they both received orders to transfer to Northern California. While not on the same base, they were close enough to commute the 80 miles each weekend to visit. Over a long weekend in 1991, they eloped in Lake Tahoe. When her request to receive orders to follow her new husband to Colorado Springs was denied, Beverly decided to leave the Navy.
After moving to Colorado Springs and purchasing their first home, the couple welcomed a daughter in 1992. After two and a half years, her husband got orders to Keesler AFB in Biloxi, Mississippi. During that time, Beverly finished her last two classes for her bachelor's degree in Geography and Environmental Studies but could not find employment in her field. After not receiving a promised promotion, her husband agreed to follow her wherever she could find work. She was offered a job in Huntsville, Alabama, so he put in his military retirement papers, and the family moved again.
Amnio Klinefelter diagnosis: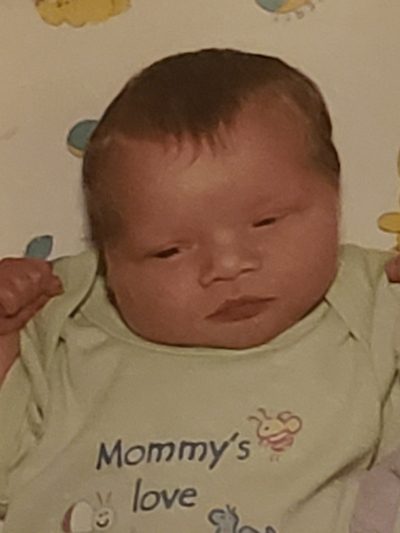 Once settled in their new home, the couple decided to try for another baby. However, they experienced several roadblocks while trying to conceive. Over nine years, Beverly underwent several tests and procedures to figure out why she wasn't getting pregnant. After exploratory surgery, it was discovered she had endometriosis and scar tissue on her Fallopian tubes. After one last procedure to look more closely at the problem, her OB/GYN recommended fertility treatments which she declined. The procedure was a success, and within the next month, she was pregnant. After years of trying, including a miscarriage, they finally got their miracle baby.
Since there was a family history of congenital heart defects, Beverly's OB recommended an amniocentesis at 20 weeks. The following week, she received the results and learned of the amino Klinefelter diagnosis. The doctor told her since she was at the 20-week mark in her pregnancy, she had 36 hours to determine if she wanted to terminate the pregnancy. 
Beverly recalled that it was "kind of a shock" and thought, "what the hell is this?" They've never heard of Klinefelter syndrome before, much less known anyone who had it. The shocked parents went home and Googled the diagnosis. The information on the internet was outdated at best and scary at worst, which was very frustrating.  According to Beverly, what they found "wasn't pretty." During their research, they ran across a website run by a man named Stefan Schwartz.  They immediately emailed him, explaining the situation, and asked for his insight.
Connecting with Stefan:
Stefan was able to chat with the worried couple and help alleviate some of their concerns. Although he struggled in school, he shared how he overcame those issues and found success. He went on to earn a master's degree, get married, and land a job as a defense contractor. He said, "You can succeed in this, and it will be fine. Honestly, I would not terminate, not at all." 
The time they spent chatting with Stefan was enough to help them determine they would keep this baby. They were hopeful for what the future held for their son and was determined to find the right resources from the medical community and other sources to help him. 
Baby Paul:
The family decided to continue the pregnancy and began picking out names for their new son. They decided to name him Paul, after Beverly's father. His middle name, Garrett, came from a town in Indiana, close to where Beverly had grown up. Beverly's pregnancy was made a bit more complicated by gestational diabetes, which she controlled with a strict diet. During the last trimester of her pregnancy, her OB told her to "eat whatever she wanted" to help the baby gain weight. 
Paul was born on April 11th, 2001, weighing six pounds and four ounces. He was "absolutely perfect" and "so cute." While they tried breastfeeding, Paul was very colicky, so the family switched to formula. This worked great for Paul, who gained weight and was happy.
The family "told everyone" about Paul's amnio Klinefelter diagnosis. Beverly reasoned, "why hide it? This is it. No big deal. It's a medical condition he will have to deal with for the rest of his life. If he had type I diabetes, he'd have to deal with that  for the rest of his life." They didn't keep it a secret from Paul as he grew but rather included it as part of their daily lives as soon as he was old enough to understand. 
Paul as a toddler:
As Paul grew, Beverly kept a close eye on his development. He crawled at eight months old and took his first tentative steps at about 13 months. By the time he was 18 months, he had gotten the hang of walking and could cruise around the house. He started babbling like most toddlers and began saying total words after age two. 
Early interventions: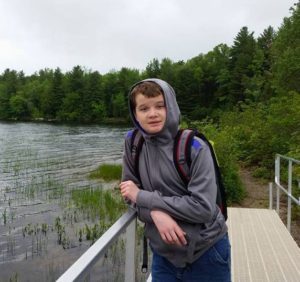 Despite Beverly's hope that the medical community would be a resource to her son, she was disappointed to learn help and information were "nonexistent." They were able to get Paul into a state-funded early intervention program, but keeping him in it was a struggle. While he received physical and occupational therapies for some time, he was dropped from the services relatively quickly. He was evaluated at three for school-aged services and denied. However, the family didn't realize a secondary diagnosis was on the horizon.
Around the age of three and a half to four was when Paul began showing symptoms of autism, which the family thought could also perhaps be ADHD. They started noticing he struggled with sensory processing issues. These symptoms began showing up in Paul's daily life, as he experienced emotional meltdowns, acted out at daycare, and often found himself in a fight or flight when dealing with high-stress situations. 
At first, she didn't realize they could request another evaluation for Paul, so the family muddled through the best they could. After age four, they asked for another evaluation, and Paul once more qualified for early intervention services. He completed pre-kindergarten and advanced to kindergarten.
School years:
Even though Paul did well in kindergarten, first grade proved more challenging. The teacher struggled to understand and assist Paul with his ADHD and autism symptoms, which clashed with Paul's educational needs. At a meeting with the school's special education department, it was suggested that Paul might have more success if he completed the second year of kindergarten to give him more time to grow and develop. The family agreed, and the second year proved to be the right move. Paul was better prepared for a second try at first grade, even though writing and comprehension were ongoing struggles for him. The family and school also put an IEP in place to help support him.
Paul's parents worked tirelessly at home to help him further his education. They brought him to a reading tutor twice a week and spent countless hours helping him complete assignments. While the reading tutor didn't provide the results they hoped for, continuing with the Wilson method at school helped Paul get to an eighth-grade reading level.
Special education: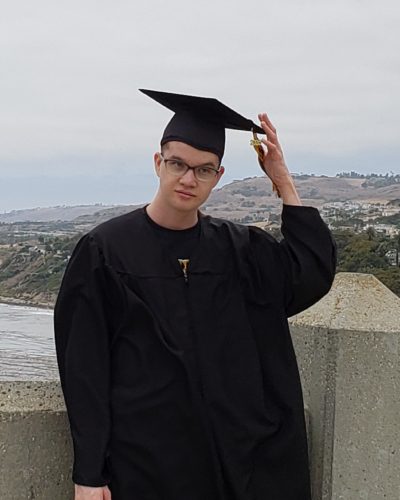 Throughout his elementary school years, Paul participated in special education. They focused primarily on his reading skills, using the Wilson method from first to fifth grade. While his reading improved, Beverly still felt something wasn't quite right. Paul was showing all of the symptoms of autism, but she chalked it up to be related to his amnio Klinefelter diagnosis. In middle school, Paul was receiving therapy for his ADHD symptoms when his therapist approached Beverly to ask if they would consider having Paul screened for autism. When Beverly asked if she felt that was the right move, the therapist replied, "most definitely, he has all the characteristics." He received a formal diagnosis of autism when he was 14.
With his family's loving and consistent support, Paul graduated from high school with a passing GPA. A "natural in front of the camera," Paul could do book reports and presentations as videos or PowerPoints instead of orally. His father supported him, as did his small, close-knit friends. The family moved to California right before his senior year, and the school district worked with them to make sure Paul could complete all his classes and graduate on time.
Starting on testosterone: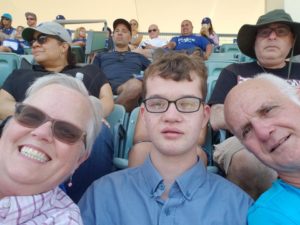 By the time he was 13, Paul still hadn't entered puberty. His endocrinologist tested his deficient testosterone levels. They started Paul on a small dose of testosterone replacement therapy when he was 13, but his levels remained low. The endocrinologist continued to bump up the dosage. Now in his early twenties, Paul has found a level of testosterone that works for him and helped him to finally complete puberty at about 19. He currently uses one pump of testosterone gel daily to maintain his levels between 600 and 700. He sees his endocrinologist every six months to ensure the levels are in the range needed. Paul applies the gel at night before bed. 
Before starting on testosterone, the family debated holding off on allowing Paul to participate in a micro-TESE extraction. After discussing the pros and cons for about a month, Beverly asked Paul what he wanted to do. Paul was adamantly opposed to the procedure, which settled the subject for the family. Beverly felt it was too "abrasive and at the time, and he was not emotionally or mature enough to make that decision." 
Living With XXY: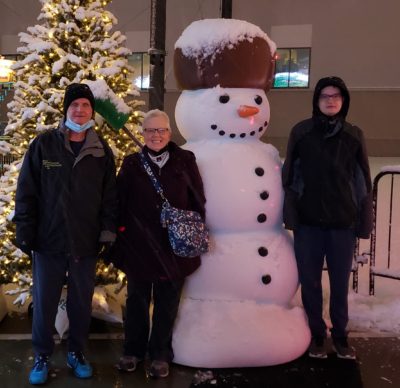 Today, Paul is 21 and living with his family in Eastern Washington. He doesn't let his amnio Klinefelter diagnosis slow him down.  He's in a relationship and focusing on learning more life skills. While he has his driver's license, he prefers taking public transportation. Paul is learning to cook and thinking about looking for a part-time job. He's taking transition courses, which help bridge the gap between high school and higher education. He plans to start a Digital Media program at Community College in the fall of 2022 to transfer to Eastern Washington University.
Paul is an avid traveler who especially enjoys seeing the country by train. He can always be relied upon to be the navigator during any road trip and is "great with directions." He has a presence on an online media platform, with over 18,000 subscribers and over 19 million views of his content. His goal is to point his career in the direction of TV/Media production. He also loves anime and enjoys playing video games. He also has an excellent sense of humor and has us laughing all the time at his puns.
What Beverly would tell other moms: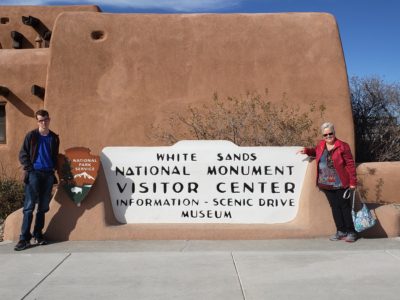 When asked what other parents should know about receiving an amnio Klinefelter diagnosis, Beverly replied, "It's not something you cannot deal with. It's manageable; it's a medical condition, and just like any other, some treatments will help. I know there's a wide range of this condition, but I think most of those born with Klinefelter syndrome live very successful lives and can do well on their own." She added, "Don't trust the BS on the Internet. Talk to Ryan or other adults, specifically adults with this condition, and how they've dealt with it. The past is the past, and the future is bright. The mental stuff is the most challenging for us as parents and with Paul. Medication and therapy have helped."
Beverly encouraged parents to "trust your instincts if something is wrong to ask for help. Don't let them tell you your son doesn't qualify. Try again. Don't be afraid to talk to other people about it. It's your choice to tell others, but the more information you tell about your experiences, the better. I had to "school" the special education department because they had no idea what KS was.
Finally, she said, "I think Paul is an awesome young man, and he will do fine. It's not a horse race but a successful race. You don't have to complete college in four years. You don't have to be an adult by age 26. This is a process, and we will try to do it right. If he stumbles and fails, we'll pick ourselves up and try again. That's life, and he will make it. I have so much faith in him."