Living With Fear "And" XXY
By Tyler Deur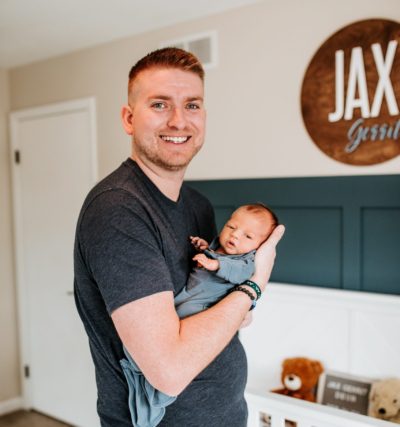 Fear is a funny thing. Oftentimes, it can bring out the worst in people. I remember this moment like it was yesterday; my wife Courtney called me in a panic, saying "Something is wrong."
She had received a call from her doctor, letting her know something was uncovered in our baby's lab results, which we had ordered in hopes to find out the gender as soon as possible; we were so excited to become first-time parents!
Well, it was a BOY! And then the "but"… but he has Klinefelter syndrome.
Neither of us had ever heard of this, and while our doctor shared a high-level overview of what this meant, we did some research of our own, as many in this community have said to have done as well, mistakenly! Sometimes, fear can provide healthy caution, but more times than not it seems to produce undue stress and anxiety regarding things over which we have little to no control.
We find that the very instinct designed to protect is also holding us back from seeing the full picture. But fear can also bring out our very best. 
In these times of fear, I always find it most comforting to lean on my faith. And fortunately, the Bible has a lot to say about fear. According to one Bible text search, "fear not," or the equivalent to that, is said in scripture 365 times! That gives us enough unique verses to hang on to for each day of the year. The one I have latched onto most is Psalm 139:14, which states:
I praise you because I am fearfully and wonderfully made; your works are wonderful, I know that full well.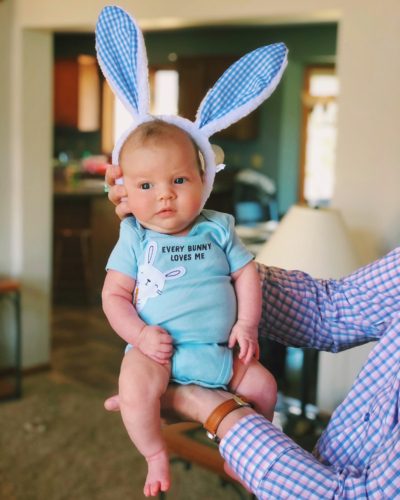 Despite our doubt, confusion, and fear – we need to remember that he is special, that he is unique – and that he was individually and wonderfully designed to serve a purpose on this earth. And we started to better realize that part of our purpose was to best prepare and enable him for exactly that.
You see, sometimes doubt, when done well, can lead to immense clarity and purpose. There are naturally so many unknowns in parenting, especially as first-time parents welcome their first child. But in all of this, we realized that we were feeling closer and closer to him. We had the unique opportunity to know something so specific about our child! How great is that! 
Through this, we are starting to figure out what kind of parents we need to be. Amongst this positivity and renewed spirit, we have found a community in Living With XXY to offer even more love and encouragement to our little man; a whole myriad of people that don't even know him yet, who are rooting for him and supporting him from day one! 
Given everything we've learned and experienced, we decided to choose a name with an X in it, Jax Gerrit, in hopes to empower him to reach his full potential, while also again making us feel closer – like we already know him and all that he can become.
Like this community has said time and time again, we were hand-picked to parent our incredible son the best we can. We truly feel called to do that, to create a brighter future for our XXY boys, and to change the "but" he has Klinefelter syndrome into an "and" he has Klinefelter syndrome "and" he is fearfully and wonderfully made, as we all are.