The Voice of Jake Gray
By Kimberly Walker
Jake Gray has seen and done things at twenty-six that many of us could only dream of. He's worked in military intelligence and for the FBI, as well as at Chipotle; so he knows some secrets. With a fascinating past already, this young man is on the precipice of an even brighter future, and he's doing it while living with Klinefelter syndrome. 
Childhood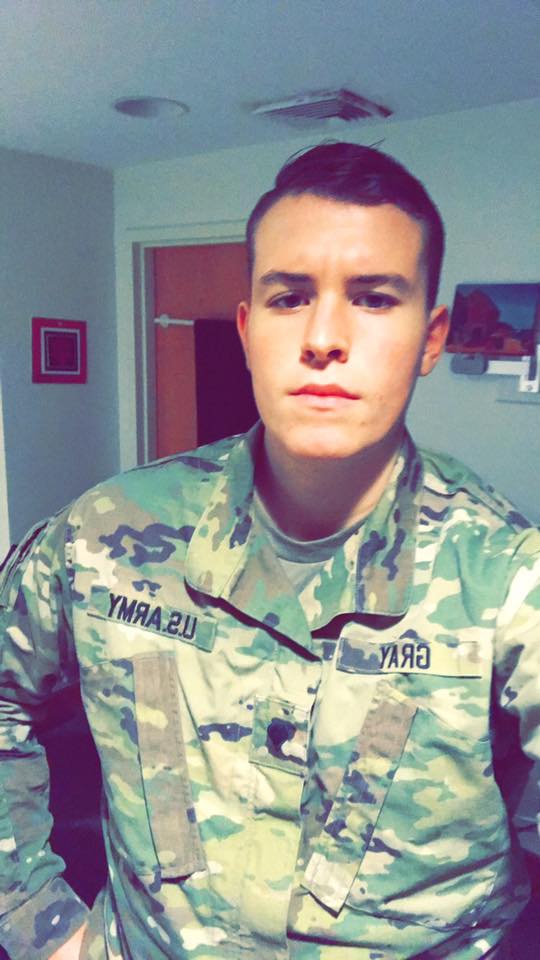 Having a nomadic childhood prepared Jake for life in the military. Born in Akron, Ohio, Jake and his older sister were close from the start. Shortly after his son's birth, Jake's father found work in Virginia and the young family moved. Although the job was working out, unfortunately, the marriage was not. His parents divorced when he was six, and both children stayed with their mother. They maintained a close relationship with their father, and visited regularly. When his sister was eleven, she moved in with their father. Jake continued to live with his mother, moving in with her parents. He eventually followed his sister to Maryland, where his father had again relocated for work. They stayed close to their mother, who returned to Ohio, but the siblings wanted to finish high school in Maryland.
While it was true there'd been a few moves, things were fairly normal for young Jake. His parents divorce was the only major bump in the road. Since he and his sister were only seventeen months apart, and she'd already completed two years there, assimilating into the new school went well. Easy to get along with, he blended in seamlessly with her friends, and he was never lacking for company. He'd also grown quickly, shooting up to 6'5". He was a natural athlete, for whom school came easily. Though quiet, girls noticed the tall, dark teen. He had two steady girlfriends throughout high school. 
Early Adulthood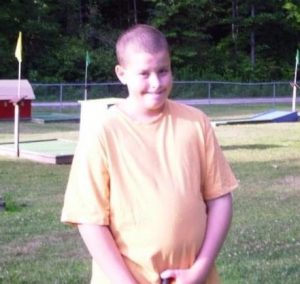 After graduation, Jake joined the military. He and a friend talked about it at length and wanted to do it together. His father wasn't a fan of the idea. He urged his son to go to college, but Jake knew college wasn't for him.  He worked for a few years at places like Chipotle and Jimmy Johns, but had no real drive or energy. This was something he now understands can be attributed to low testosterone levels. At the time, he chalked it up to not being sure what he wanted. 
After a few rudderless years, he wanted to at least see what the military had to offer. He'd always wanted to join the military police, and figured the time was right. He took the ASVAB and scored 98 out of 100 possible points, making him eligible for the job of his choice.
Military career:
When he said he wanted to be an MP the recruiter suggested that he lean towards intelligence, as they needed people with his scores in that area and were offering large signing bonuses. Jake's interest was piqued by the idea of working in the intelligence community, and the thought of a nice bonus. He agreed and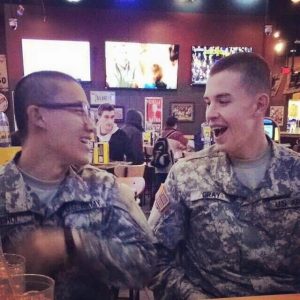 signed on to be a 35 November Signals Intelligence Analyst. He would be spending his time dealing with radio communications. Jake excitedly collected his bonus, said goodbye to his family, and shipped off for boot camp. 
He loved boot camp. The ten-week program was good for him. He learned structure, while exercising; something he'd always enjoyed. He lost thirty pounds, and learned how to deal with the stressful situations thrown at him.
After graduation, he headed to Texas and completed his job training. He spent thirteen months there, before landing at Fort Gordon in Augusta, Georgia. He started working with the NSA and found he enjoyed the job. Though he'd never seen himself in this capacity and was really taking to his duties. His quiet nature made him perfect for the position. He was not a braggart and had no desire to talk about what he'd seen even if he could. 
Married life: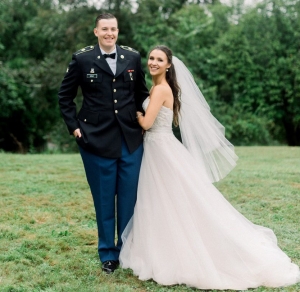 Young and living in a state where he knew no one, Jake decided to give online dating a try and joined Tinder while he was home on vacation. He matched with a woman, and they spent some time chatting. The next time he was home, they spent more time together. Things moved fast after that. The couple realized they were in love and saw no reason to wait to marry. Within nine months of meeting she had moved to be with him. They married on January 29, 2018. 
Marriage was good for the new couple. They were still in the honeymoon phase when Jake hurt himself playing basketball a few months later. After many appointments and consultations, the military came back with an answer: the young soldier needed to be medically discharged. He was disappointed by the results, but decided not to wallow. 
Life after the military:
Jake applied for jobs and got one in Virginia. They packed up and headed for the bluegrass state. He'd be dealing with sensitive information again, and was excited to move into a different area of the intelligence community. Jake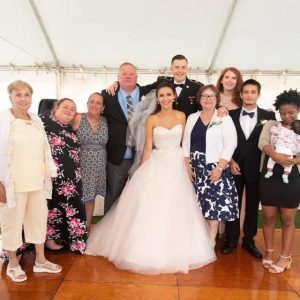 was supposed to start the job within a few weeks of settling in, but they seemed to be dragging their feet on his clearances, so he went back to Jimmy Johns to make ends meet while he waited. 
After two months the company came back with bad news, because his wife was from Slovakia she was considered a foreign contact, and he would not get the clearance he needed. He stayed at Jimmy John's while he applied elsewhere, confident that with his experience he would find something sooner rather than later. The couple started to plan again. Jake had applied for a few positions with the FBI that looked promising, and they intended to stay in Virginia. The subject of starting a family came up, and they decided to start trying.
Diagnosis: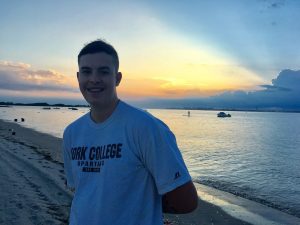 Jake's diagnosis came after his wife started having pain. She'd been taking an exercise class, and had a concerning pain in her chest. She made an appointment right away and was diagnosed as a carrier of spinal muscular atrophy. Since the couple had been talking seriously about having children, Jake decided to get tested to ensure he wasn't a carrier as well. If he was found to be a carrier, their future children could be at risk, so finding out in advance was prudent. 
He was not a carrier, but the doctor did find a genetic anomaly and decided to run a karyotype test. Jake had 47, XXY. He was stunned. He was tall and athletic, and had served time in the military. How could he have low testosterone levels? When the doctor explained the likelihood of him having his own children was extremely poor,  Jake was crushed. He told his wife and she was stunned, as well. Though he'd gone to get tested, he was a healthy young man and neither of them anticipated him having any issues. 
Planning fertility: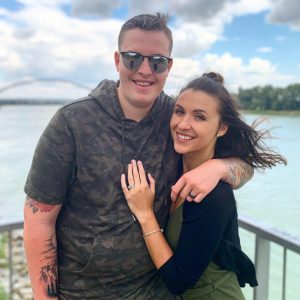 They retreated, spending time with one another and absorbing the news. The couple decided Jake should have the micro TESE surgery to see if he had viable sperm. Jake prepared like an athlete going to a competition. He quit drinking, ate clean, worked out, and took every supplement he could. Jake was going to give himself the best chance possible. Unfortunately, his surgery was scheduled during the height of the COVID-19 pandemic, so he had to go alone, something he admits was emotional for him.
Within four hours of the painful procedure, the couple knew the truth; Jake would not be able to provide the sperm for their children. They took some time to absorb the information before coming up with a new plan. Where he'd been hesitant to even look at a sperm donor before, Jake started looking in earnest, and they chose someone and have begun the process of In Vitro Fertilization (IVF). 
Living with XXY:
These days, Jake is pretty happy. He works for the FBI in the cyber division, and has recently accepted a promotion.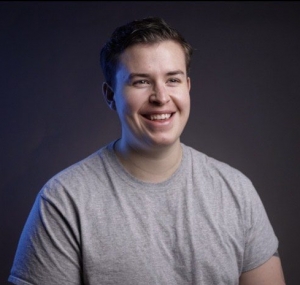 He and his wife are planning a family, and are excited to go through the process of having children. Jake is working on fully accepting his diagnosis, but has come a long way. When asked why he chose to participate in this interview, he spoke of helping others who are dealing with finding out they have Klinefelter syndrome.  
"My advice would be to remember who you were before the diagnosis. You are the same person, it just takes a little time to accept it." As he warmed to the subject of helping others his confidence grew and his face lit up. "I like the idea of being able to help someone else with my story. To let them know they can reach out to Ryan, me, or really anyone in this community, because they have so much empathy, and can give you information." 
Doing research has been important too. Having been surprised by Klinefelter syndrome twice in the past, he's not going to let it happen again. Jake has looked into aging while living with XXY and is well-versed on what the future may hold.  He started on testosterone recently, and hopes this will help combat osteoporosis, which can be associated with XXY and the aging process. He's focused on thriving in the future.